Infrastructure and Data Protection Day
Event Topic:
Infrastructure and Data Protection Day

Event Date:
October, 24, 2019

Event Location:
Attiva Spa - Via del Progresso, 1008, 36040 Brendola VI, Italy

Agenda>



UK Partner Forum 2019
Event:
UK Partner Forum

Topic:
The largest channel event by CMS Distribution

Date, Time:
Nov. 14, 2019, 09:00 - 19:00

Event Location:
Pestana Chelsea Bridge Hotel, SW11 8AE

In its 12th edition, this exclusive IT channel event brings together leading technology vendors and suppliers.

In this one day event, you will be able to meet up to 20 leading technology vendors for pre-arranged 20 minutes one-to-one meetings, get a unique insight of the artificial intelligence market from an industry expert, discover industry trends that will offer you a true competitive advantage, form new partnerships with leading technology vendors.

ACTEM 2019 Fall Conference
Event Date:
October 11

Event Location:
Augusta Civic Center - Augusta, ME



QSAN Workshop
Event Date:
November 5

Event Location:
Arche Hotel, Warsaw


Data Protection Event with QSAN , Nakivo, Syneto and Extreme Organized by Attiva
Event Date:
October 24

Event Location:
Attiva HQ, Via Del Progresso, 1008 - 36040 Brendola, Vicenza

Highlight:
Take you to learn how to make a powerful infrastructure and data protection center.

Broadcast India
Event Date:
October 17-19

Event Location:
Bombay Exhibition Centre

Event information:
http://www.broadcastindiashow.com/participation-cost

Collaborative Storage Solution Seminar from QSAN and Western Digital
Seminar Topic:
QSAN-WD collaboration 60 bay JBOD

Date, Time:
October 3, 10:00 a.m.

Venue or Place:
Novotel Moscow City, Moscow, Russia

Learn More>

Storage & Hyperconverged Infrastructure Workshop 2019
Event Date:
October 3

Event Location:
Hotel NOVOTEL Ca Granda Milano Via Suzzani 13 - 20162 Milano

Highlight:
• QSAN Technology - Manufacturer of Enterprise Storage
• Sangfor - Manufacturer of Hyperconverged Solutions
• Share Distribuzione (Italia) - Server & Storage Distributor
• Asus - Manufacturer of Enterprise Hardware

Cloud Expo Asia
Event Name:
Cloud Expo Asia

Event Topic:
CLOUD. DEVOPS. IOT. DATA. PLATFORMS. INFRASTRUCTURE.

Date, Time:
October 09-10, 2019

Event Venue:
Marina Bay Sands Expo and Convention Centre

Whatever is mission-critical for you and your business, accomplish it at Cloud Expo Asia. At the Asia's largest tech gathering, the impossible becomes possible.

Learn More >



100 INNOVATIONS X ENTREPRENEURS
Event Date:
Sep. 27-28
Event Venue:
C Asean, Bangkok, Thailand #Booth A05

Southeast Asia's First Research-to-Commercial (R2C) Event.
The Asian Institute of Technology (AIT), an international academic and research institute, is committed to transforming global aspirations into societal and business impact through innovation and collaboration.

QSAN 靈活儲存 打造您的安全後盾
敬邀各位蒞臨QSAN的銷售分享會!
這次由專案業務經理 - Paul,為各位介紹如何靈活儲存,打造您的安全後盾。
歡迎各位踴躍報名蒞臨指教!

【台北場】
9/10(二) 台北君悅酒店
台北市松壽路2號1樓 君寓一

【高雄場】
9/11(三) 高雄林皇宮
高雄市鼓山區博愛二路99號 2樓皇席廳



Intel LOEM Summit 2019
Date:
10-13 September 2019


Venue:
Grand Hyatt Shenzhen
1881 Baoan Nan Road, Luohu District
Shenzhen, China 518001

Register Info: by Intel's Invitation, not to the public


IBC 2019 Amsterdam
Date:
13 - 17 September 2019

Location:
Booth #C23
RAI, Amsterdam, Netherlands, Hall 6
A world-class exhibition packed with free-to-attend feature areas and events, the IBC Exhibition with 1,700 exhibitors provides the perfect platform to network, build relationships, & discover the latest trends and technologies.
IBC2019 Exhibitors are eligible for 40% discount on all conference passes booked on or before 16th August and 30% discount from 17th August. Please contact your stand coordinator who will be able to organise your pass via the E-Zone.

OpenInfra Days Vietnam 2019
Date:
Saturday, 24. September 2019, from 08:30 to 17:00

Topic:
Exploring open infrastructure potential

Venue:
InterContinental Hanoi Landmark72
Keangnam Hanoi Landmark Tower Plot E6, Pham Hung Street,
Nam Tu Liem District, Hanoi City

Learn more about the event >

Online Workshop/ Webinar
Date:
Wednesday, 04. September 2019, from 11:00 to 11:40

Agenda:
- Storage solutions and configurations: QSAN XCubeSAN and XCubeFAS
- Presentation of the user interface (GUI) XCubeFAS (AllFlash)
- LIVE DEMO
- Performance Monitoring
- Time for questions

Speaker:
Sven Meyerhofer, N-TEC

QSAN® XCubeSAN and -FAS (AllFlash) are powerful yet cost-effective SAN storage systems of the latest generation.

The QSAN XCubeFAS All-Flash system offers best performance and high data availability thanks to its native SSD capabilities. QSLife (QSAN SSD Life) monitors and monitors the current status of the system

This webinar / workshop gives an overview of the different functions of the QSAN XCubeSAN and -FAS solution. An optimal price / performance ratio with maximum flexibility and high security distinguish both solutions. In the live demo we show you the intuitive configuration and introduce XEVO (All Flash Array System Management) in the current version.



VMworld US 2019
Book a meeting or demo today!
Location:
Booth #1065M
Moscone Center
747 Howard St
San Francisco, CA 94103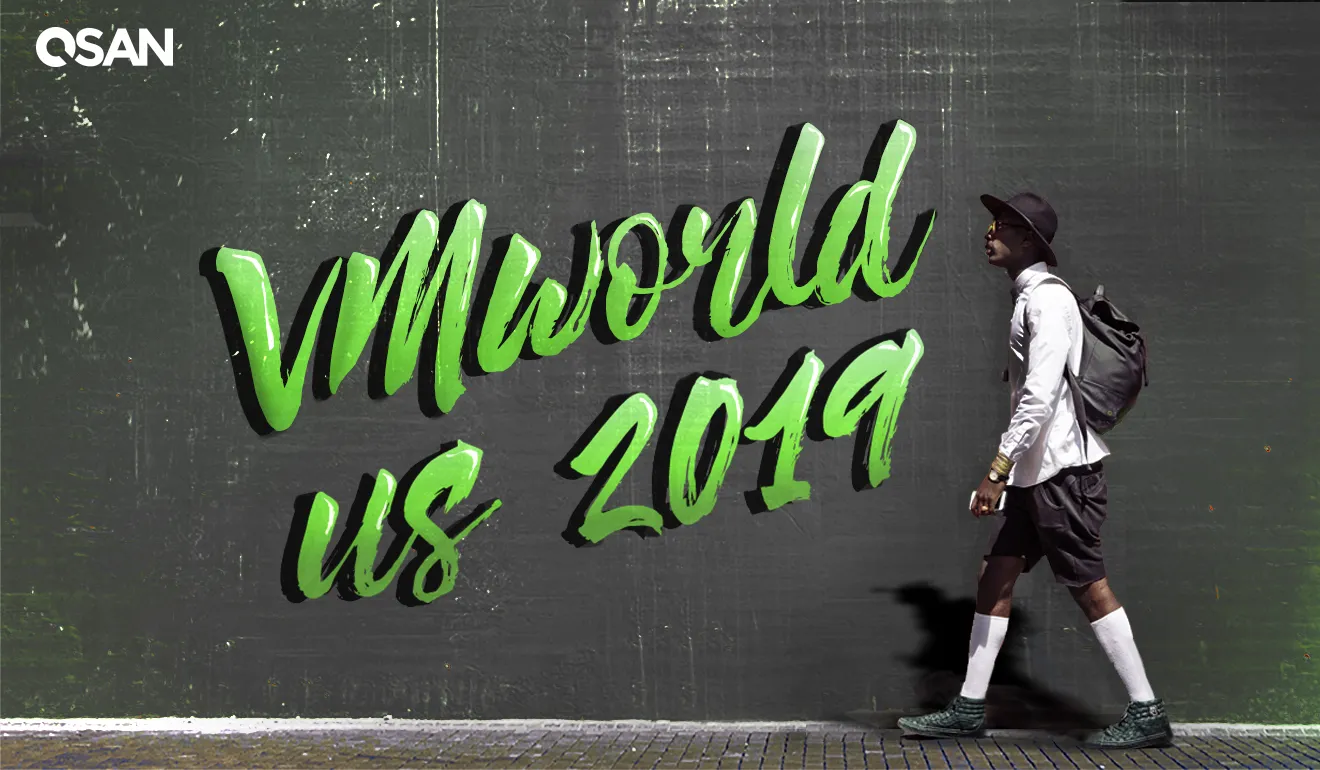 STORAGE & DATA ANALYTICS Technology Conference 2019
Date: 2019/4/2
Location: Hamburg | Grand Elysée Hotel

Date: 2019/4/30
Location: Hanau | Congress Park Hanau

Date: 2019/5/2
Location: Unterschleißheim | Infinity Hotel & Conference Resort München

Date: 2019/5/7
Location: Köln | RheinEnergie Stadion
Intersec
The world's leading trade fair for Security, Safety & Fire Protection
Date: 2019/1/20 - 2019/1/22​
Location: Dubai International Convention & Exhibition Centre, UAE
Booth No.: S1-G33

BROADCAST INDIA SHOW 2018
Date: 2018/10/25 - 2018/10/27​
Location: BOMBAY EXHIBITION CENTRE GOREGAON, MUMBAI
Booth No.: Booth A-110

it-sa
Date: 2018/10/9 - 2018/10/11
Location: The IT Security Expo and Congress Exhibition Centre 90471, Nuremberg
Booth No.: Booth 529 in hall 10.1

CRN Channel Conference
Date: 2018/9/28
Location: Veranstaltungsforum Fürstenfeld

Defence and Homeland Security Expo 2018
Date: 2018/9/6 - 2018/9/8​
Location: NSIC Grounds, Grounds, Okhla
Booth No.: 32-B

Toshiba Storage Solution Seminar
Date: 2018/8/29
Location: Celebrity City Hotel, Chengdu, China

BroadcastAsia 2018
Date: 2018/6/26 - 2018/6/28
Location: Suntec Singapore
Booth: 6J502
KOBA 2018
Date: 2018/5/15 - 2018/5/18
Location: COEX Hall C 3F, Seoul, KOREA
Booth: C920
SECON 2018
Date: 2018/3/14 - 2018/3/16
Location: KINTEX, Hall 4&5, Seoul, KOREA
Booth:#D34, #C20
BES EXPO 2018
Date: 2018/2/26 - 2018/2/28
Location: New Delhi at Pragati Maidan, Booth #2, Hall # 7


STORAGE & DATA ANALYTICS Technology Conference 2018
Date: 2018/3/22
Location: Das "K" – Kongresszentrum | Stuttgarter Str. 65

Date: 2018/4/10
Location: Grand Elysée Hamburg | Rothenbaumchaussee 10 | 20148 Hamburg

Date: 2018/4/24
Location: RMCC Wiesbaden | Friedrich-Ebert-Allee 1 | 65185 Wiesbaden

Date: 2018/4/26
Location: RheinEnergieSTADION Köln | Aachener Str. 999 | 50933 Köln
Cebit 2017
Date: 2017/3/20 - 2017/3/24
Location: Deutsche Messe, Messegelände 30521 Hannover, Germany
Booth: A46, Hall 2