Qsan's AegisSAN LX F600Q delivers high performance and virtualization technology to the leading dedicated Ro/Ro terminal in West Africa​

Taipei, Taiwan, 14 April 2014
- Qsan Technology Inc, the specialist manufacturer of SAN and unified storage solutions, today announced that its AegisSAN LX F600Q Fibre Channel SAN was selected by PTML (Ports & Terminal Multiservices Ltd.), the leading Nigerian dedicated Ro/Ro terminal in West Africa, to replace its legacy distributed standalone storage systems. The AegisSAN LX F600Q provides outstanding performance and high availability for the naval shipping agency in the Giant of Africa and the shipping company benefits greatly from the virtualization technologies AegisSAN LX F600Q supports to enhance the efficiency and scalability in the working environments.
Located in Lagos, Nigeria, PTML is the leading Ro/Ro terminal in West Africa and its business grows fast as the country is listed among the "Next Eleven" economies and expected to become the largest economy in Africa in the near future. Today PTML is Nigeria's most important port for Ro/Ro freight traffic and a major container and project cargo port facility and its weekly sailings thrive from North Europe and the Mediterranean, United States and Canada, South America and West Africa. When the business grows, the original storage systems cannot satisfied the needs – systems scattered among multiple sites, inefficiency of hardware, inability to upgrade, and low speed trouble the IT administrator quite a lot. PTML turns to its consultant Ounet Sistemi Srl and Ounet suggests PTML to adopt AegisSAN LX F600Q to solve the headaches.
AegisSAN LX F600Q is very easy to install from the beginning. After deploying AegisSAN LX F600Q storage system, all of the required applications including email, exchange, SQL, shipping management system can operate well on the 8G FC disk array with the help of Hyper-V technology.
"AegisSAN LX F600Q is recommended for faster performance, failover and data redundancy design. And we are very satisfied with the benefits that the Hyper-V virtualization brings since it greatly strengthen the resource efficiency and manageability," said Giordano Bianchi, the systems engineer at Ounet Sistemi Srl.

Bartek Mytnik, sales manager EMEA at Qsan Technology, said, "AegisSAN LX F600Q is one of Qsan's top-notch systems running on Intel's high-performance Xeon platform. Its dual active controllers, modular designs, rich built-in data protection features and virtualization technologies future proof the storage environments. We are very delighted AegisSAN LX helps to simplified PTML's infrastructure and accelerate the naval services to the large terminal operator."
AegisSAN LX F600Q is a hybrid model featuring both fibre channel and iSCSI ports. The FC frame-lossless characteristics and powerful platform enables it to deliver outstanding performance and satisfactorily handle demanding transactional workloads, while hardware redundancy, multi-path and load balance designs allows it to ensure failover and high availability. AegisSAN LX F600Q delivers great scalability supporting up to 256 drives. The built-in values adds include writable snapshot (QSnap), remote replication (QReplica), virtualization technologies, etc.
Business
Located in Lagos, Nigeria, PTML is the leading dedicated Ro/Ro terminal in West Africa to offer naval shipping services.
Challenges
To consolidate storage needs for email solution and upgrade existing hardware.
Solutions
AegisSAN LX F600Q 2U 12Bay systems with dual active controllers for high performance and high availability.
Configurations
- Server: HP Proliant G8
- HBA: QLOGIC FCA
- HDD: Seven 600gb disks in raid 5 plus one hot spare
- Virtual machine enabled. 8 VMs on 4 hyper-v hosts
- Applications: Exchange, SQL, VM, shipping management database, etc
About PTML​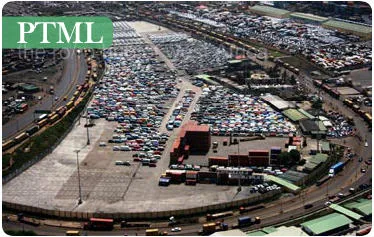 Ports & Terminal Multiservices Ltd (PTML) is one of the leading dedicated Ro/Ro terminals in West Africa. The company was registered in 2003 by Grimaldi Lines to respond to the initial invitation of the Federal Government to participate in the development of port facilities in Nigeria.
About Ounet Sistemi Srl.
Outsourcing Network (OuNet) operates in the sector of business consulting and outsourced services, provided by companies that belong to the OuNet Group or that are members of the Network.
About Qsan Technology
Qsan Technology is a specialist manufacturer of networked storage solutions. Its iSCSI and Fibre Channel SANs and unified storage offer outstanding performance, great reliability and a leading price-performance ratio to allow enterprises and SMBs worldwide to enhance IT infrastructure efficiency. Qsan Technology storage systems are now shipped to over 30 countries across Europe, US and APAC. For more information, please visit
www.qsan.com