Taipei City, Taiwan – January 27, 2022 - QSAN Technology, Inc. ,a global leading brand in storage solutions, today released the SANOS (a SAN-based storage management system) firmware 2.0.4 for XCubeSAN series, supports clustered VMDK feature to accelerate configuration process.

Windows Server Failover Cluster
A failover cluster is a group of independent computers that work together to improve the availability and scalability of the cluster role. To reduce system downtime and ensure high availability for Windows, you can cluster servers (called nodes) so that if one node fails, one or more other nodes automatically take over processing.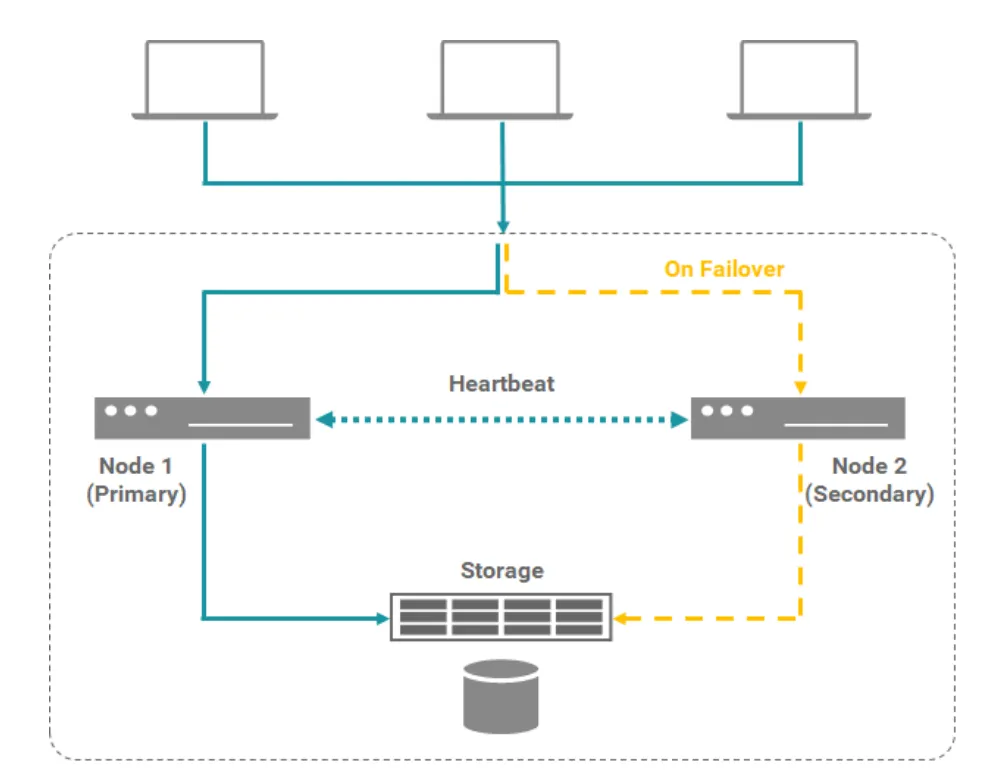 Windows Server Failover Clustering Architecture
Simplify Deploy Process
Before VMware released their new feature cluster VMDK in ESXi 7. Most of the users deploy Windows clustering using WSFC across virtual machines via RDM (Raw Device Mapping). It is VMware virtualization technology that allows a VM (Virtual Machine) to directly access LUN (Logical Unit Number). However, in order to map and access the LUN, you will need to do lots of complicated settings.

Talking about clustered VMDK, storage in a clustered environment should have a locking mechanism to prevent writes to the same block. Since VMFS has its own locking mechanism, these SCSI commands are intercepted and dropped by traditional virtual disks. Therefore, RDM disks need to be used as mapping devices for physical LUNs. Clustered VMDK allows SCSI-3 PR commands to be issued to virtual disks, which means you will no longer need a dedicated physical LUN to start a Windows failover cluster.

In summary, supporting clustered VMDK simplified the process of VM application environment when setting up WSFC. You can now migrate and delete those RDMs created in your environment to handle failover clusters, allowing these Windows VMs to access VMware's unified and simplified virtual disk management.

More application details please refer to: VMware Clustered VMDK Application Note.
How to enable clustered VMDK and configuration with XCubeSAN: Video

About QSAN
QSAN has been a forward-looking pioneer in the IT industry that is committed to data protection. QSAN creates simple, safe, reliable, and uninterrupted storage services to businesses for all sizes. Our high-cost performance ratio connects the global leaders that help them turn data into creative momentum, build dynamic capabilities for digital transformation, and make flexible strategies to enhance business operations.

We've been developing strong relationships with worldwide partners to empower businesses with instant delivering services and comprehensive solutions. High-end-enterprise-level performance and agile management have proven records by thousands of organizations, which are taken seriously by us through any stage of their careers. QSAN aims to make a positive impact on data and become the force of our customers' success because we believe all businesses deserve the best opportunity.

For more information, please visit: www.QSAN.com