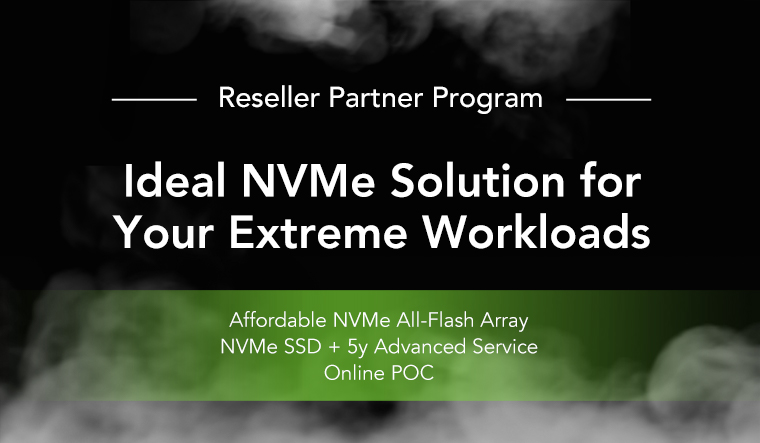 Earlier this year, QSAN announced 2023 Reseller Partner Program to enable channel partners to gain more business opportunities of NVMe All-Flash Array. Today, QSAN is excited to announce there are two more additional benefits added into this program from Q2 to maximize the benefits for partners.
Why partner with QSAN?
QSAN never stops delivering innovative storage solutions to keep pace with the significant change of the global IT market. For a long time, QSAN has been committed to channel business model, working closely with channel partners to reach new customers, sustain loyalty of existing customers, and grow the business. From April 2023, QSAN is bringing Reseller Partner Program to the next level with extra support, exclusive reward, and comprehensive guidance in all aspects of delivery for QSAN solutions.
Q2 new features include:
Dedicated Account Manager
You will be assigned a dedicated account manager for direct contact with QSAN headquarter to offer personalized consulting service and deliver best-of-breed QSAN solutions to meet your customers' requirements.
Apart from the key elements of reseller partner programs in IT industry, QSAN offers a unique advantage to help partners increase success rate – FREE online PoC, which could be both cost and time effective for partners to evaluate QSAN products in a customized environment that customers require.
Become a partner, now!
QSAN Reseller Partner Program is a simplified program that helps you build, market, and profit. Whether you're looking to acquire new potential customers for NVMe storage or generate a new revenue stream with existing clients with QSAN products, our partnership program has got you covered.
For more information, don't hesitate to contact [email protected] or read more about our partnership program here.