Taipei City, Taiwan – January 29, 2021– QSAN Technology, Inc. (QSAN), a leading storage technology designer and manufacturer, today announced its certification of the Western Digital Ultrastar® DC SN840 NVMe SSD as a high-performance solution for QSAN storage.
Ultra-speed NVMe SSDs with XCubeFAS Series
Western Digital Ultrastar DC SN840 SSDs provide consistent performance and extremely low latency. This enables the XCubeFAS' 25GbE and 32Gb Fibre Channel solutions to provide lightning-speed backup and transmission of much more data in one physical line than competitors.
RAID Type & IO patent




Latency

0.3 ms

0.5 ms

RAID 0

4k Random Read

100k IOPS

300k IOPS

4k Random Write

65k IOPS

230k IOPS

RAID 5

4k Random Read

70k IOPS

300k IOPS

4k Random Write

25k IOPS

50k IOPS
The overall performance test results above indicate that, combined with the Ultrastar DC SN840, the XCubeFAS delivers outstanding performance at sub-ms latency for high-performance virtualization environments.
"By integrating Western Digital Ultrastar DC SN840 SSDs, the XCubeFAS 3126D All NVMe Flash Storage delivers mission-critical IOPS and low latency, for a wide variety of high-performance market needs," said Phil Tai, Product Management Director of QSAN. "We believe this is the best configuration for mission-critical applications such as SQL servers, VDI or virtualization environments.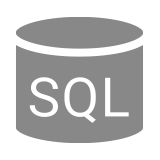 15,000+ virtual clients access multiple SQL Servers on the virtual machines.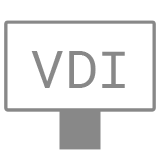 Running thousands of virtual desktops simultaneously.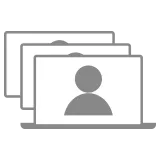 Thousands users successfully login virtual desktop smoothly.
Western Digital Ultrastar DC SN840 Data Center NVMe SSD
The Ultrastar DC SN840 NVMe SSD enables enterprise customers to seamlessly transition from SATA and SAS to NVMe — delivering competitive performance of up to 780K/250K random read/write IOPS and capacities up to 15.36TB in a drop-in U.2 15mm form factor. Its comprehensive set of enterprise-class features includes 1 and 3 DW/D endurance levels, full power-loss protection and TCG encryption. Future-ready, it is the ideal solution for a growing number of mission-critical applications that require superior read/write and mixed workload performance, low latency and dual-port high availability — everything from high-performance computing (HPC), cloud computing, SQL/NoSQL databases, virtualization (VMs/containers), AI/ML and data analytics.
About QSAN:
As a forward-looking pioneer in the IT industry that is committed to data protection, QSAN creates simple, safe, reliable, and uninterrupted storage services to businesses of all sizes. Our high cost performance ratio connects the global leaders and help them turn data into creative momentum, build dynamic capabilities for digital transformation, and make flexible strategies to enhance business operations.
For more information, please visit
www.QSAN.com
.