Company Biography
China Media Group is the national TV station of the People's Republic of China. As the largest domestic TV station, it brings influence to the news and public opinion. Internationally, it serves as a window for China to see the world, and for the world to meet China.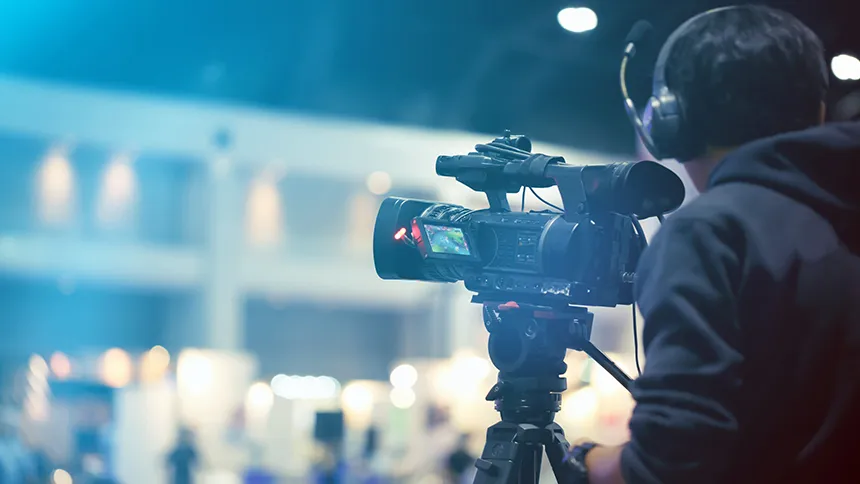 The Challenge
Meeting the demand on bandwidth for non-linear video editing workstation to process high-resolution materials, as well as the capacity for multimedia data system.
Compatable to existing hardware and software environment while remaining scalable.
Featuring data protecion solutions for the security of databases.
User-friendly management interface that allows IT crews not specializing in storage to deploy and maintain the system.
The Solution
Non-linear video editing tasks highlt demand performance and bandwidth, given that tens of workstations have to fluently import, edit, and export high-resolution videos at the same time. In real cases, XN5012RE offers bandwidth that fulfills the requirement of file I/O, achieving shared video editing effectively.

The system features 12x 12TB SATA HDDs, which makes up a total of 144TB physical capacity. The deployment achieves unified data storage while resolving space insufficiency.

The System

Windows and Linux clients locate in the front, while FTP servers allow staffs to access files. The servers and connected to QSAN storage at the back through Ethernet switch to ensure data security and resource allocation. The network grants staffs full access to data in a simple manner.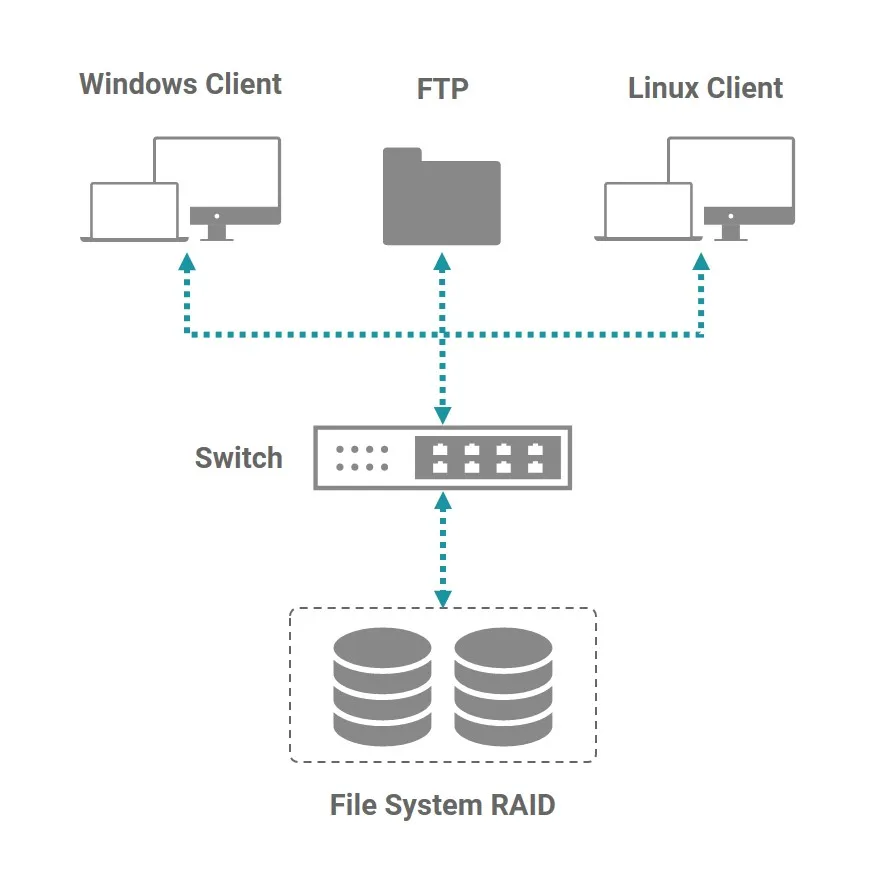 The Benefits
QSAN unified storage: Supporting protocols covering from block to file storage, including iSCSI, CIFS, NFS, FTP, WebDAV, and AFP, as well as high-speed 10GbE network solutions.

Comprehensive data protection: AES-256 pool encryption, self-encrypting drive (SED), write-once-read-many (WORM), as well as local and remote snapshots.

Advanced enterprise-level storage: Thin provisining, hybrid SSD cache, auto-tiering, compression, and deduplication.

Multiple virtualization certifications: VMware, VEEAM, Citrix, as well as Microsoft Hyper-V.

Multimedia editing and storage platform: Supporting 40GB Thunderbolt 3 for high-speed sharing across Windows and Mac platforms.
Recommended Product
Recommended Models
Recommended Features
FTP enables remote data access, bandwidth control, and connection control. Moreover, SFTP/FTPS, FXP, and passive FTP are supported.
Recycle bin prevents accidental data deletion by preserving files that date back to as long as three months.
XMirror supports file and volume simultaneous synchronization, permission backup, and diaster recovery between multiple NAS devices, while version rollback allows files to be traced back to up to 64 previous versions.
Throughout enterprise-level backup features enable multi-way backup of files, folders, and volumes, with manual, scheduled, full, incremental, and differentiential backup tasks available. Server backup could also be done on notebooks, desktops, and with Apple Time Machine.