Company Biography
The European university client is a research-oriented reform university that accepts its responsibility to society by providing high-quality research and educational opportunities. It is committed to the basic idea behind a university, in that in order to generate scientific knowledge, close links between research and teaching have to be cultivated. Current and future social challenges are addressed through the university's research and study programs.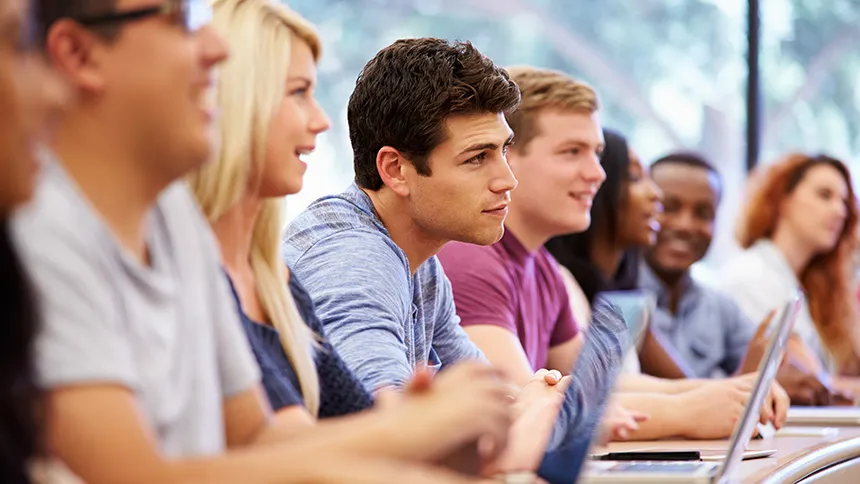 The Challenge
The current deployment at the university was reaching the end of its lifetime and the capacity needs had also grown and the replacement had to fulfill several mandatory requests:
- Highly-availability FC SAN storage
- Multiple 16G FC SAN ports with multipathing, for integration into an existing stretched FC SAN across two buildings
- Fully certified for VMware, and support for additional operating systems such as CentOS, Redhat and Debian Linux as well as Windows Server
- 750 TB initial usable capacity, upgradeable to 3 PB usable capacity
- Providing enough sustained performance (not cache or tiering peaks only) at fixed maximum latencies
- Short RAID rebuild times at full load

With the requirement of a purchase through a public tender and a tight budget, the storage experts in Zstor GmbH had to design a cost-effective storage solution to meet all needs.
The Solution
QSAN offered a compelling HA dual SAN Controller that supports all requested features of both hard- and software, with a full certification for VMware. Pairing this with the Western Digital Ultrastar Data60 enclosures allowed for the high capacity demands and future upgradeability and extensions. With 120x 12TB HDDs per dual controller, the demanded performance was met at all times even without hitting the cache. The RAID60EE technology also allowed for both space- and cost-savings, while significantly reducing RAID rebuild times and impacts on daily operations.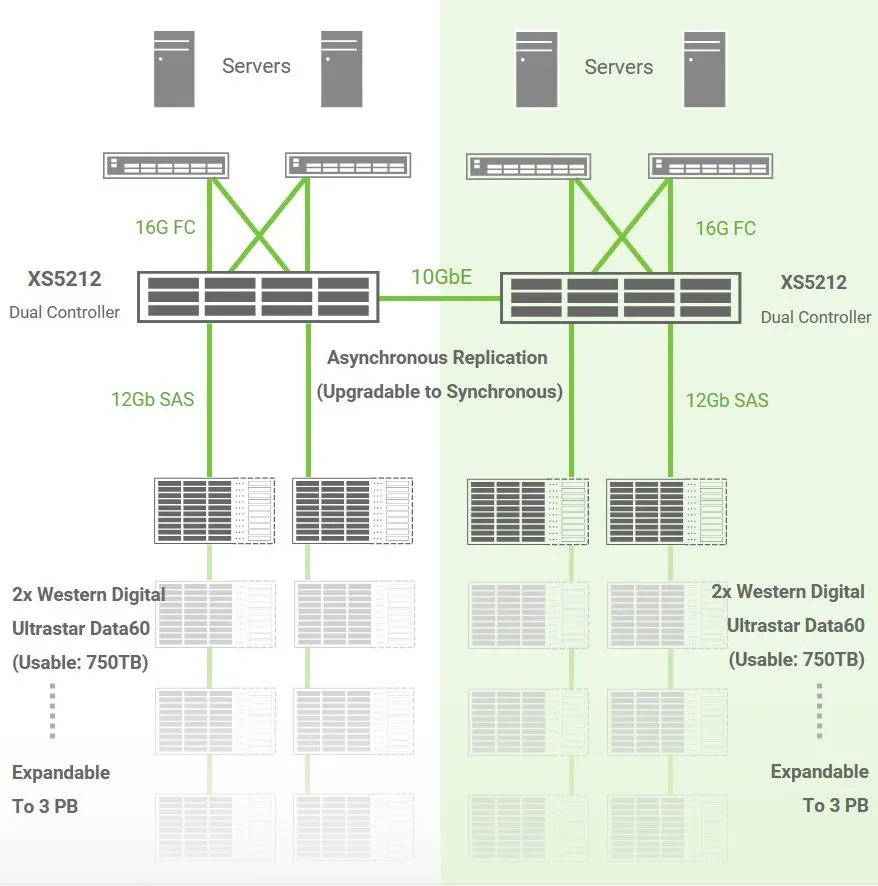 The Benefits
"The XS5212D offers a full-featured dual HA SAN controller with unique additional features and expandable with Western Digital's JBOD that help our customer to hugely improve the storage operations in efficiency, performance and manageability." said by Carsten Brandhorst, System Engineer, Zstor GmbH. Besides the rich features supported in QSAN system and its competitive pricing, the unique RAID EE feature allows for the requested short rebuild times and the full range of host software certifications played a major role in the decision making, too. The easy upgrade path by adding additional enclosures without downtimes, allowing for high capacity deployments, was another key benefit with this solution. "It will definitely allow our customer significant growth and the ability to handle more workloads for the next few years and beyond." added by Carsten.