Company Biography
Lijin Broadcast and Television Station is a public institution that directly belongs to the county government. Its organization includes editing room, news center, program center, broadcast center, advertisement center, and network center.
People's Broadcast Station of Lijin mainly features programs such as Lijin News, Business Hotline, Politics Tales, Culture of Lijin, and Tasteful Lifestyle, streaming 18 hours a day. Lijin Television produces programs including Lijin News, Business Style, Rural Lifestyle, Culture of Lijin, and We Come from Lijin, streaming 24/7. In addition to self-production, Lijin Television Station also relays national, provincial, and local news.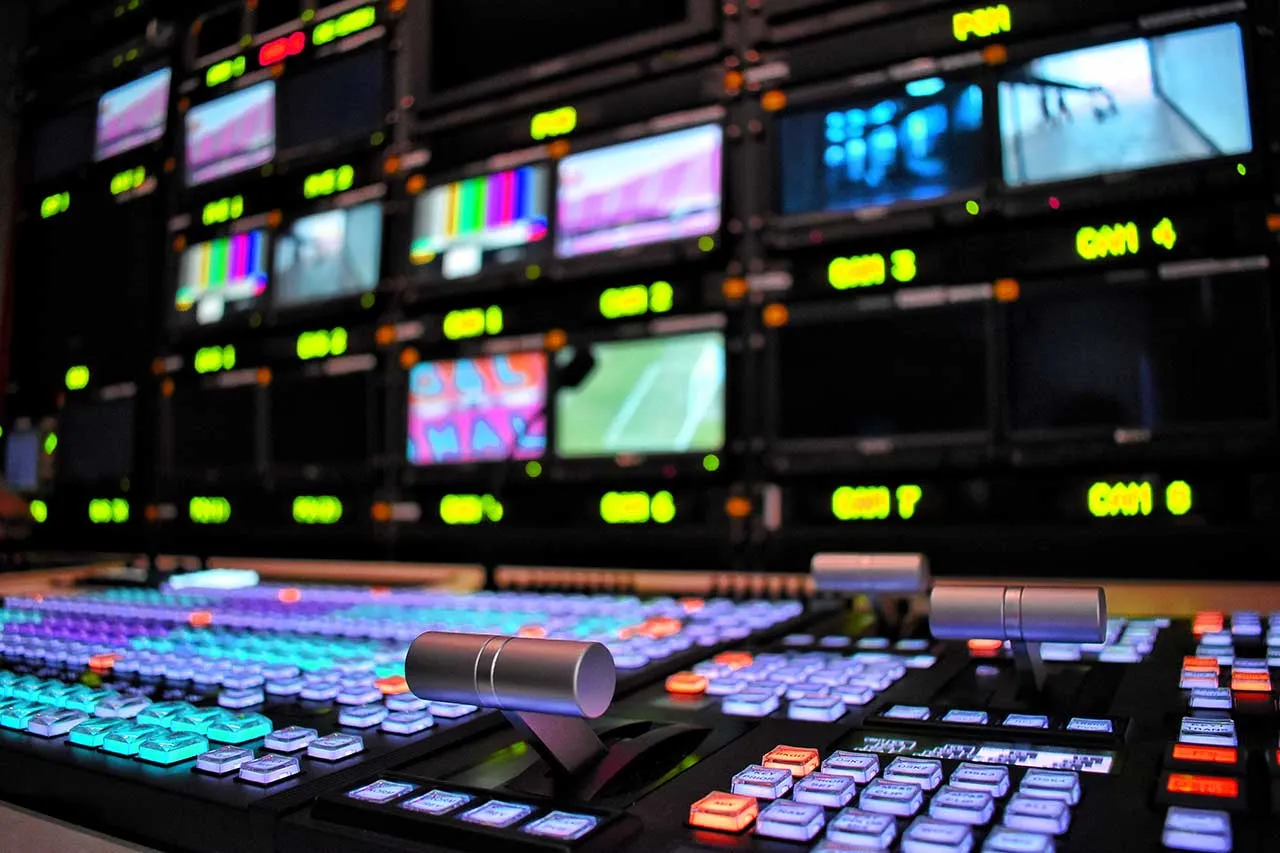 The Challenge
To ensure the stability of the TV station system, the current solution focuses on backup functions, along with attributes including stability, safety, scalability, and maintainability. Lijin Broadcast and Television Station expects to achieve better availability through high bandwidth, as noted in the following statements:

1. Realize unstoppable video backup; If one controller suffers technical glitch, the other must take over the service immediately.
2. Require no additional third-party products consumption.
3. Take advantage of full bandwidth on the dual-controller architecture.
The Solution
After evaluation and comparison between products, Lijin Broadcast and Television Station chose QSAN to provide their new storage solution. Based on the existing data amount that requires backup as well as future prospects, we recommended our client XCubeNXT 8024D NAS device.

Our XCubeNXT 8000D series performs well in terms of enterprise-level functions. It creates extensive ways of deployment with its safety, scalability, and decent price. For instance, supporting hypervisor makes data management smarter and more efficient. Moreover, MPIO access maximizes business' return on investment by shortening reaction time and increasing productivity. QSAN offers high-end storage technology with high accessibility and scalability, replacing the pricy existing system with products at reasonable price.

Despite the lack of additional mangment server, out customer is capable of sharing a large storage space simply by adding XN8024D to the local network. XN8024D becomes accessible after the installation and simple setup of free QSAN XReplicator backup software on the existing devices. Afterwards, our cunsomter could backup data, database, or even an entire device to XN8024D, while snapshots and sync backups are also optional based on our customer's demand.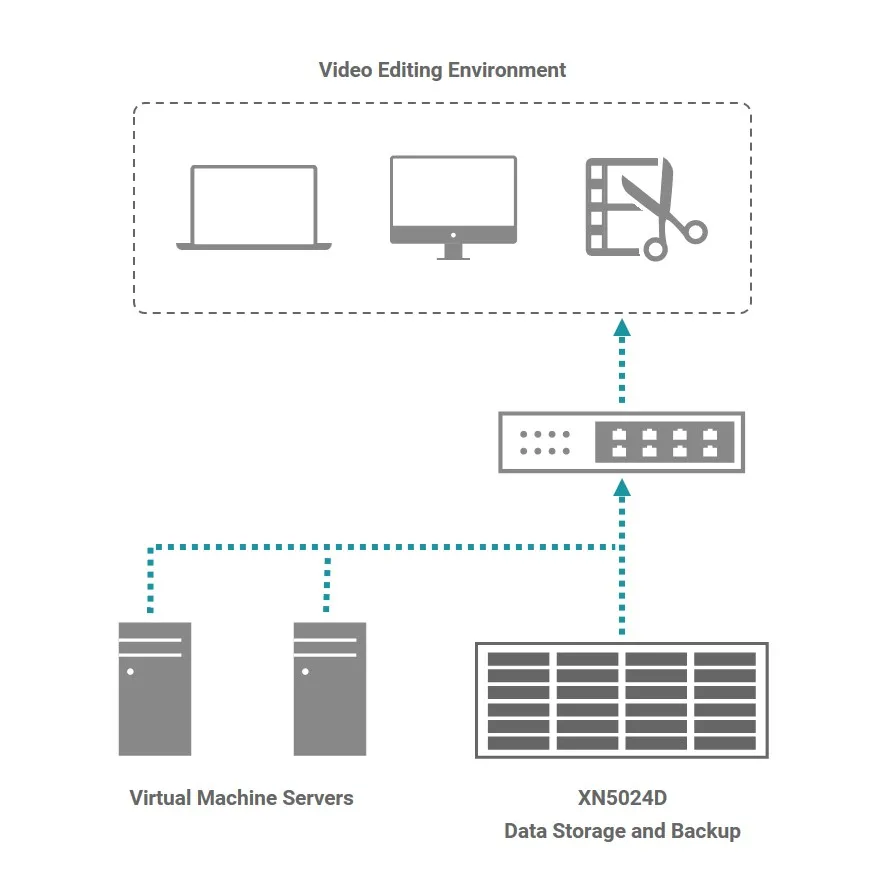 The Benefits
High scalability allows users to plan for cost-effective upgrade without suspending the service.
Outstanding performance, scalability, and cost-effectiveness. Dual-controller architecture and built-in backup software ensures safer applications for storage
Unified storage supports 1Gb, 10Gb, and 25Gb, LAN port as well as 16/32 Gb fibre channel port for high-speed and stable performance.
Recommended Features
Cost-effective unified storage solution: Suitable for both files and blocks, supporting protocols including iSCSI, CIFS, NFS, FTP, WebDav, and AFP.
XMirror complete backup: Real-time syncing data and authority between up to eight storage devices aims for efficient disater recovery.
Comprehensive data protection: AES-256 pool encryption, write once read many (WORM), self-encrypting drive (SED), and local/remote snapshot backup.
Enterprise-level storage tecnology: Auto-tiering, compression, deduplication, and thin provisioning.