Company Biography
To improve comfort of nationwide schooling environments, the National Project approved by the Ministry of Education to improve educational facilities for junior high and elementary school campuses through the installment of air conditioning facilities (hereafter referred to as "the project") was introduced in 2020. The project had a budget of 1.23 billion USD (including government funded 1.1 billion NT and a locally fundraised 119 million USD, and involved the cooperation of the Ministry of Education, the Ministry of Economic Affairs, the National Public Works council, and the Taipower Company. The goal of the project is for students to thrive under an accommodating schooling environment.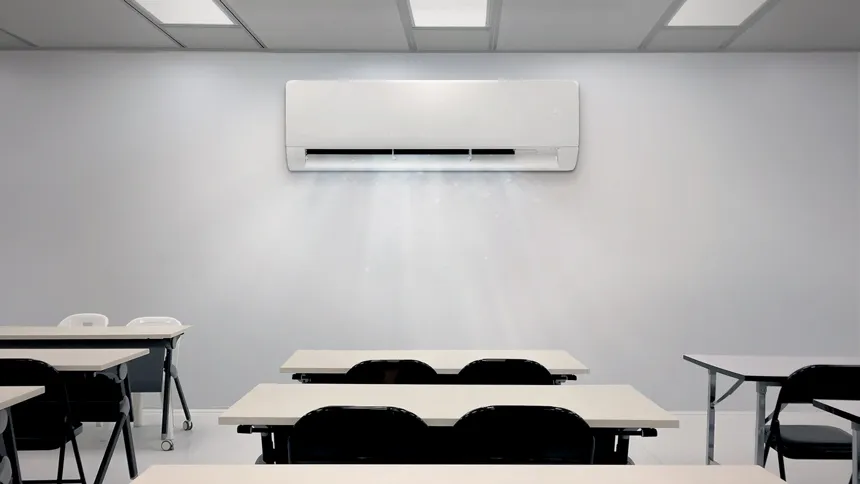 The Challenge
Considering the breadth of our project, the Ministry of Education, the Ministry of Economic Affairs, the Executive Yuan Engineering Committee, and the Taipower Group will work in collaboration to establish a project task force. The task force will ensure consistency of equipment specifications, prepare procurement and bidding documents, and support government implementation. The task force's ultimate goal is to resolve gradual difficulties that schools may encounter during the project, including price inflation of raw materials service capacity with a limited number of available technicians, and material shortage.
The Solution

To accommodate for the increased electrical consumption needed, the Ministry of Education and the Ministry of Economic Affairs concurrently released a nationwide program to install solar energy on campuses. By 2022, photovoltaic units installed on campuses to reach generation of 340 MW will surpass the estimated consumed amount by 1.45 times. Regarding additional costs deriving from the implementation of air conditioning units in schools, nationwide campus electrical and maintenance fees will be included in the Executive Yuan's general grant beginning 2022.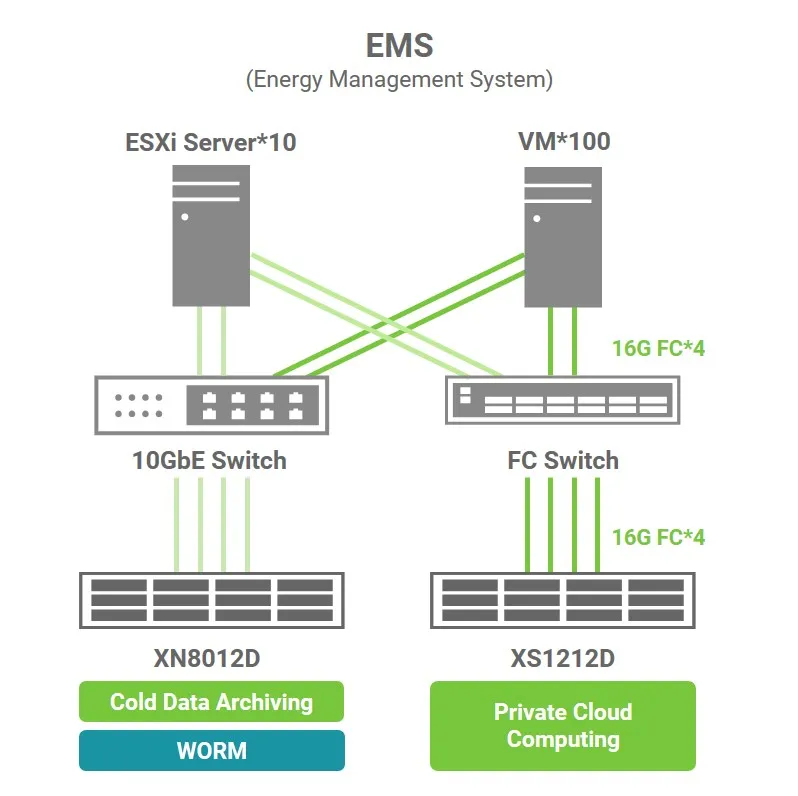 The Benefits
QSAN is a professional storage manufacturer based in Taiwan; its product design has previously been awarded the Red Dot Award from Germany, distinguishing itself from a selection of 55 countries and 5,500 products. The Red Dot Awards, also known as the "Design Oscar", are based on voting in nine types of criteria, which include but are not limited to design originality, functionality, ergonomics, ecology preservation, durability. This certification was the third international design award XCubeNAS earned after the Germany iF and Japan G-mark awards.
In response to the government's installment of air conditioning facilities, QSAN supports an effective energy saving configuration through professional system integrators through deployment of a smart power management system and retainment of the centralized management system on QSAN XCubeSAN. Integration of the file database server with QSAN XCubeNAS strengthens data analysis for future reference operations so that every kWh of electricity may be dedicated to effective operations.
QSAN upholds both professionalism and passion in enriching student learning environments, committing to the Taiwanese market, and paving the way for Taiwan's international progress.