Company Biography
A historical military institution which consolidates teachings of science and technology with the military profession, this academy's teaching objective is to educate top talents and train first-rate soldiers. Consistent with its goal of nurturing officers and technical talents with militaristic insight and humanistic literacy, the classes weave the subjects of theology, science, and militaristic spirit together into the fabric of the organization. Whilst taking into consideration the individualistic roles and qualities of officers and sergeants, the academy devised a curriculum which encompasses a holistic, moral, and military education. Students will be introduced to foundational engineering knowledge and be exposed to professional expertise and necessary competencies of their chosen field of study. The practical and professional skills obtained will be vital to the advancement of students' careers and will guide leading cadres to success at every level, reinforcing the country's roadmap of citizen proficiency development in the future.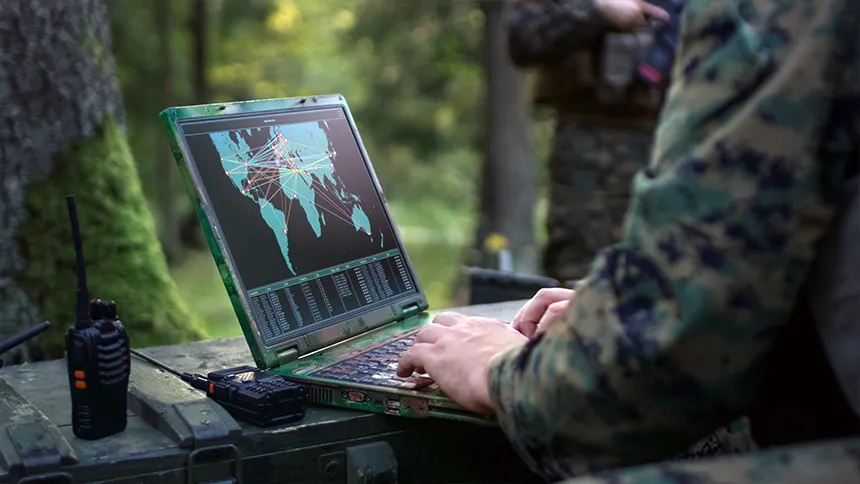 The Challenge
The customer requires for a storage for a school IT system that delivers a safe, high-functioning, stable, and reliable data transmission experience. Administrators need to be capable of deleting or recovering user data during data processing. The highest level of data security is required, specifically in light of saved data or physical disks with data encryption and protection.
The Solution
After a detailed investigation of the client's needs, QSAN recommended XN5012RE equipped with 96TB of storage and 10GbE high-speed internet. Other than the recycle bin function, we provided automatic data deletion after 30 days, effectively stopping data loss due to mishandlings. Security wise, data encryption settings and SED disk encryption ensured that data in replaced disks cannot be accessed by unauthorized users.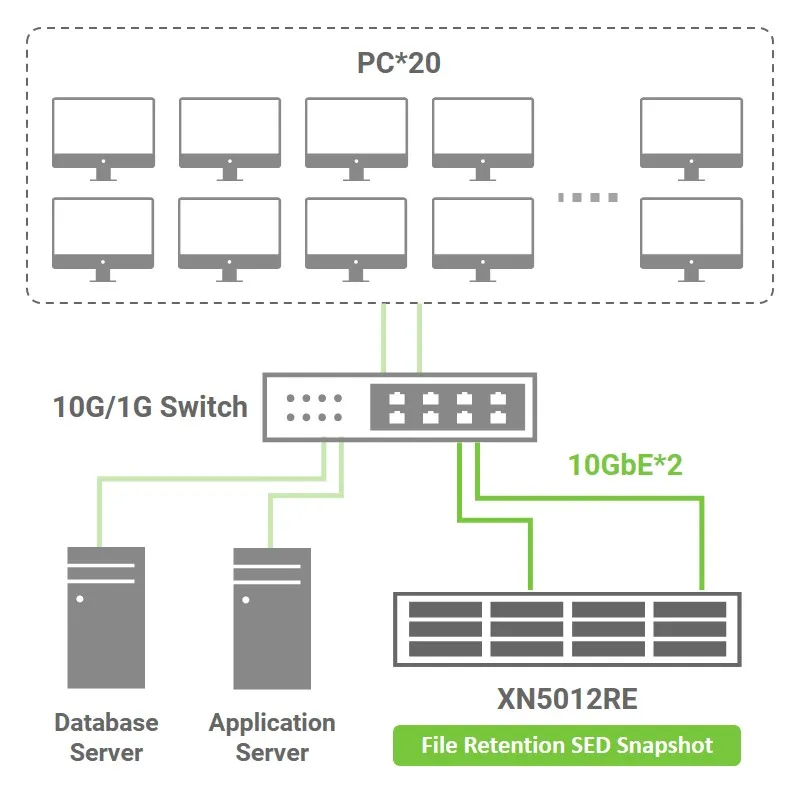 The Benefits
To resolve the client's need for a place to store multimedia and word files Disks are hot pluggable, ensuring that system need not shut down during replacement and that disks can be replaced immediately
Support ISCSI, CIFS, FTP, AFP, SAMBA, NFS protocols: accommodate multi-application prerequisites

Product Advantages

Graphical management interface for painless and efficient operation, readily accessible through browser Windows ACL, AD Domain/LDAP functions, to ensure convenient synergy with original architecture and centralized management permissions
Recycle bin, WORM, SED, pool encryption functions to ensure data security for school
Snapshot, Rsync, XMirror functions to prevent accidental data corruption