Company Biography
SELA Corporation, founded in 1991, is one of the leading fashion brands in Russia creating casual clothes. This international brand is represented by more than 400 shops in 300 cities of Russia and has representative offices in 9 countries.
The Challenge
Due to the fast growth of their database size and the increased number of active users it was necessary to improve multiple factors of their data storage including, the levels of reliability and availability of the existing IT infrastructure, improving the performance of VM clusters whilst also ensuring scalable capacity.
The Solution
We chose QSAN's XCubeSAN XS3226D as our primary storage for our VM cluster as a perfect solution from the point of view of price and performance. The XS3226D and servers use 16G Fiber Channel in classical topology with two switches. As a result, we eliminated points of failure thanks to double controllers, IO ports and switches. The use of SSDs and SFF HDDs provided sufficient performance with an eye to the future and the compact 2U26 design allowed us to install all the drives in just 2 units. Our secondary QSAN storage is used for backup of critical mission services by means of Veeam Backup & Replication software. The secondary storage is also used for backup of the whole infrastructure. As such tasks require large capacity we chose QSAN XCubeSAN XS1224D with LFF HDDs.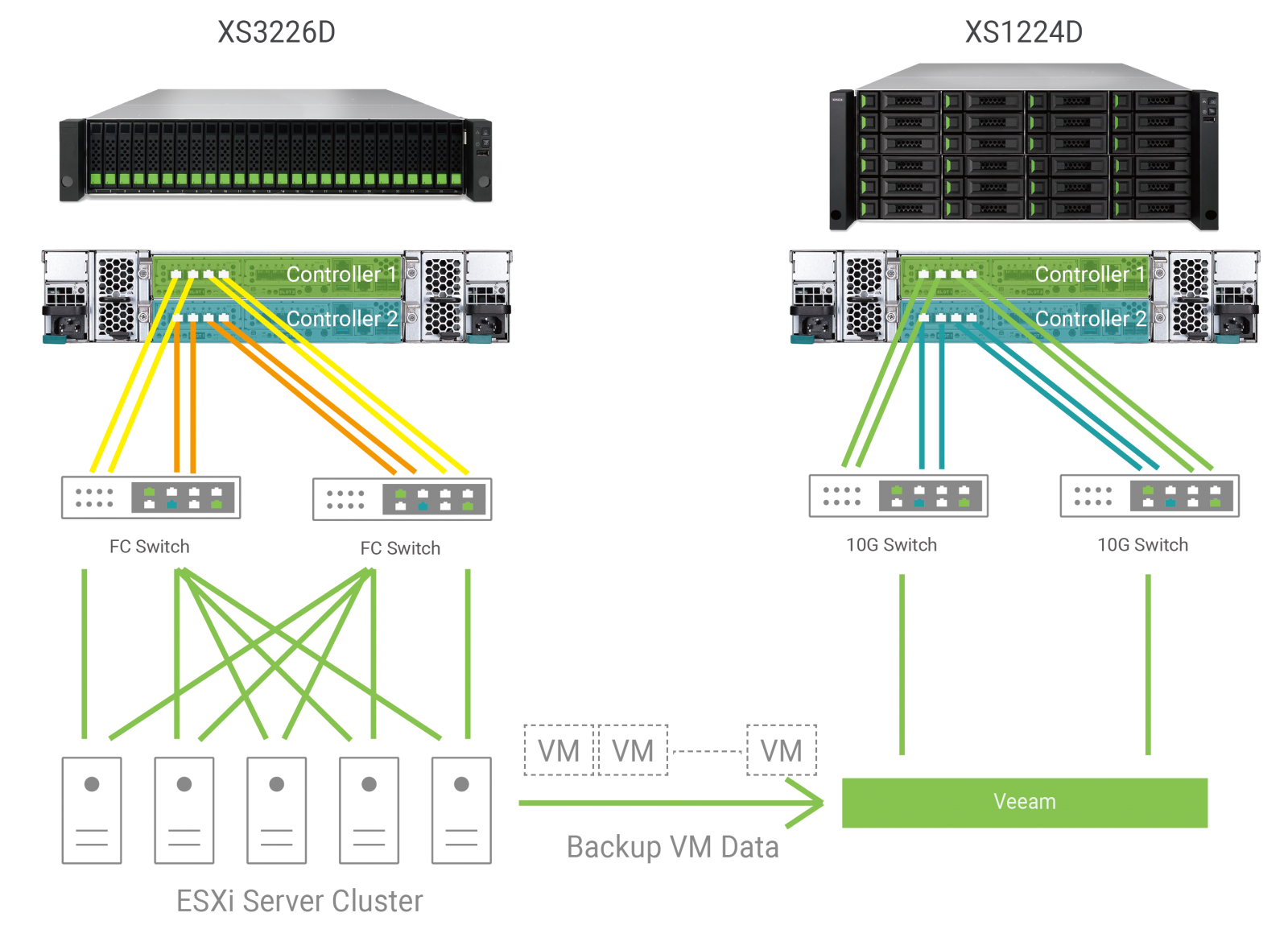 The Benefits
Use of compatible drives, especially SSDs allows us to get an affordable yet very high performing solution. Built-in 10G iSCSI ports provide high speed access to the secondary storage without any extra costs. QSAN's VMware and Veeam certification ensures reliable and safe functioning of all our IT infrastructure.