Company Biography
Founded in 2012, TSys is an experienced engineering provider, focusing on the solutions for data centers, colocation providers, telecoms, solar companies, hydroelectric power plants, and the light industry. With the mission to help customers reach their business goals faster by implementing satisfactory technology solutions, TSys is a trusted technology consultant and partner, delivering full-stack services from design and engineering, to hardware, software, and specialized equipment delivery.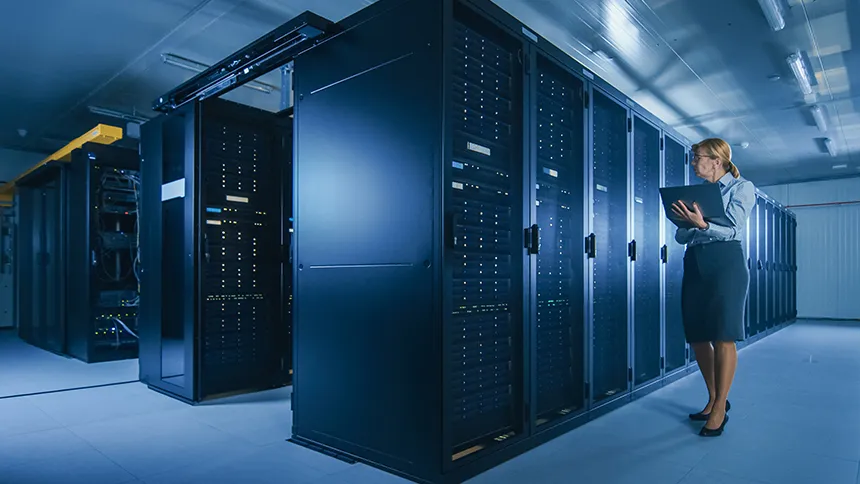 The Challenge
We deliver full-stack services from design, engineering, hardware, and software to total solutions for customers in various industries. We have large portfolio of successfully completed projects and we look forward to approaching and accomplishing more! However, our old infrastructures can't fulfill our critical needs anymore. We have to look for new solution with much higher performance to help us achieve the next level. After discussion with the distributor Persy, we have found the ideal solution of QSAN All-Flash Array meeting all our performance requirements and remaining affordable price.
The Solution

We provide Vhost services on up to 90 servers. In total, there are up to 3000 VMs, mostly for VDI. And we're looking for suitable storage for virtual hosts. QSAN XF3126D is an all-NVMe flash storage equipped with 26 bays that support 2.5″ U.2 dual-port NVMe SSDs to meet the critical enterprise requirements with high IOPs at μs-level latency even under extreme workload. Besides, QSAN has NO restriction for drive brands so that we can choose a large variety of drives available on market and not to be bound to the drives of specific brands. In addition, the operating system XEVO offers a range of useful capabilities with the very easy-to-use dashboard to help us monitor the status of SSDs, pools, volumes and hosts in real time. Also, the price is affordable comparing with other higher-end systems.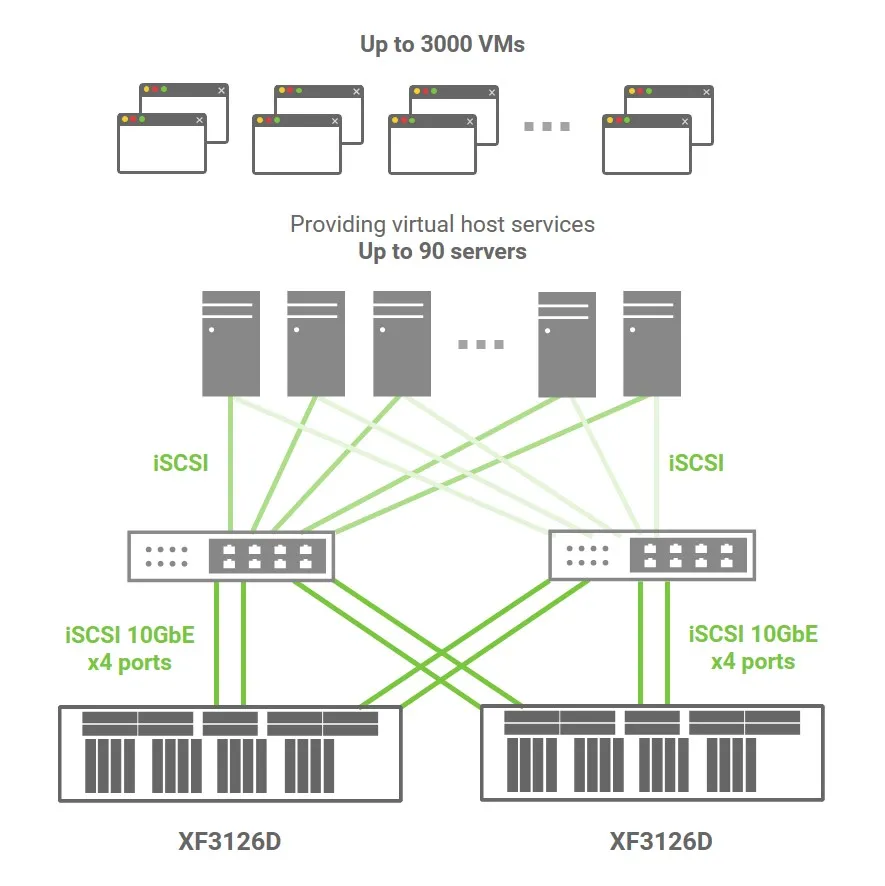 The Benefits
We are very glad to find the most ideal All-Flash solution for our needs. We provide Vhost services on up to 90 servers. The overall performance and stability of QSAN XF3126D is excellent and satisfactory, providing us extremely fast and smooth storage services.

1. High throughput performance
2. Affordable price
3. Modular system design to simplify the upgrading and replacement process
4. User-friendly dashboard and report system that generates useful business usage analyses
5. Comprehensive selection of network ports to meet the needs of a range of deployment environments
6. Fair policy to use third-party disks, reducing the cost of future upgrades