Company Biography
From environmental technologies to plant engineering, maintenance services to chemical plants, energy diagnosis and saving, automation system and Information Technology, TECHWIN people are dedicated to turning imaginative ideas into leading products and services that help solve some of the world's toughest problems. TECHWIN is a technology leader in plant engineering and environmental technologies based on large-scaled Chemical factories that enable utility and industry customers to improve their performance while lowering environmental impact. TECHWIN's maintenance business serves chemical plants, electric, gas and water utilities as well as industrial land commercial customers, with a broad range of products, systems and services based on IT.
The Challenge
While user is a large-figured chemical company in Korea, we need to find an appropriate system to help them on lots of high-resolution videos recording and IP cameras management by VMS servers.

The Solution
To solve the problem and elevate the efficiency, we select XN5004R to attach to VMS servers through iSCSI high-speed connection and activate SSD Cache by additional SSD slot.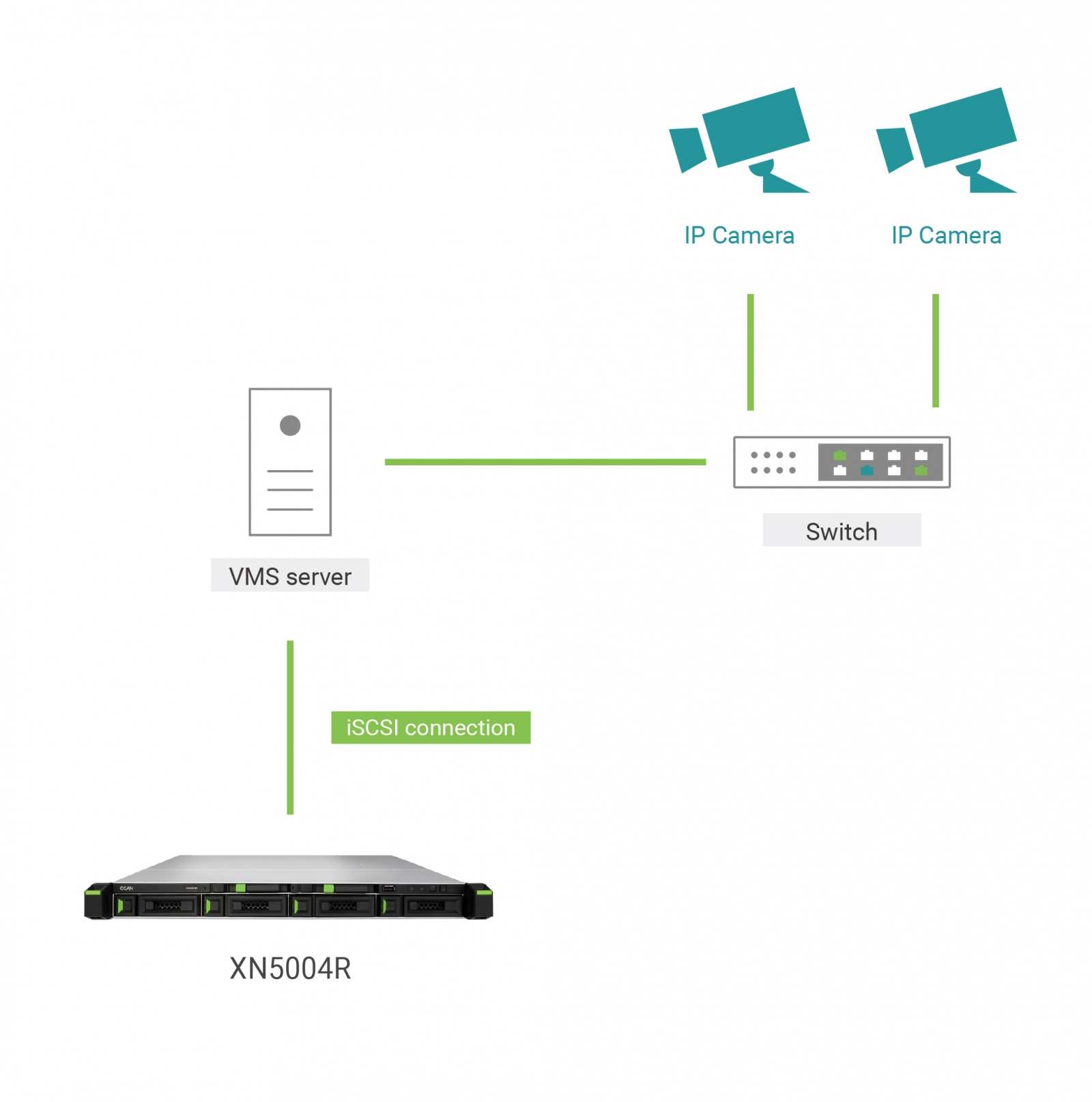 The Benefits
XN5004R helps this chemical company to store large size of high-resolution videos taken by IP cameras while XN5004R provides high-speed iSCSI connection and intuitive UI. We feel very comfortable when saving high resolution recorded videos and the transmission of data is quite fast and stable. Also, its customer-friendly UI is easy to anyone to use without problem. One more advantage is the additional SSD slot design. This super ordinary hardware feature is quite useful to us. We enable SSD Cache function to boost XN5004R performance by additional SSD slot and no need to sacrifice one 3.5" HDD tray. Comparing to other NAS systems installed, the design, performance and stability of XN5004R have beyond our expectation.