PR
QSAN and NetConnect team up to bring remarkable storage solutions into Greece Cyprus and Malta
Taipei City, Taiwan – April 26, 2022 - QSAN announces the collaboration with NetConnect, as their top class vendor to deliver more reliable, secure storage solutions to customers in the Balkans.

QSAN, an enterprise-grade storage expert provider and NetConnect, a distributor dedicated to providing high quality products have entered into a strategic partnership aimed at delivering a flexibility in choice through an immediately available wide variety of IT products.

"It's pleasant that there is an availability of QSAN's products in the Balkan countries now with the partnership with NetConnect. We are pleased to bring our enterprise grade storage including All Flash Array, Unified Storage, SAN and NAS with our devoted support to fulfill customers' demands" said QSAN's Senior Sales Director, Steven Lin.

"We are delighted to partner with QSAN and we are looking forward to developing this partnership further. Thanks to QSAN's comprehensive product lines which offer high-performance solutions, we can now bring our customers more possibilities and alternative options. We believe our collaboration with QSAN will lead us and the markets of Greece, Cyprus and Malta to the next level," said Nikos Pappas, CEO of NetConnect.
About NetConnect
NetConnect, is a distributor offering a wide range of IT products including storage, hard drives, private cloud products and other IT accessories and peripherals. Its goal is to achieve an outstanding growth through its exceptional cooperation with its suppliers and customers.

For more information, please visit: www.netconnect.gr
Press Contact: geral@cloud-it.pt

About QSAN
QSAN has been a forward-looking pioneer in the IT industry that is committed to data protection. QSAN creates simple, safe, reliable, and uninterrupted storage services to businesses for all sizes. Our high-cost performance ratio connects the global leaders that help them turn data into creative momentum, build dynamic capabilities for digital transformation, and make flexible strategies to enhance business operations.

We've been developing strong relationships with worldwide partners to empower businesses with instant delivering services and comprehensive solutions. High-end-enterprise-level performance and agile management have proven records by thousands of organizations, which are taken seriously by us through any stage of their careers. QSAN aims to make a positive impact on data and become the force of our customers' success because we believe all businesses deserve the best opportunity.

For more information, please visit: www.QSAN.com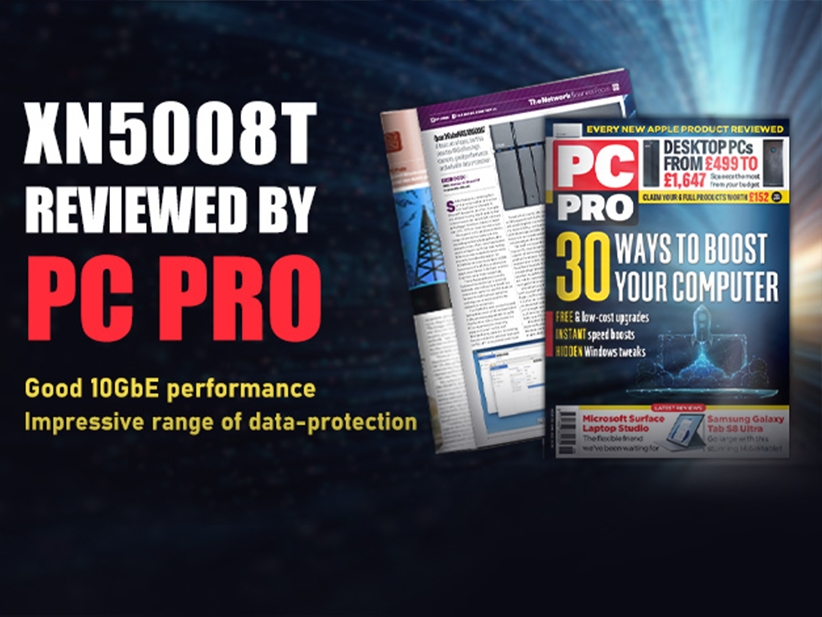 Review
[PC Pro] QSAN XCubeNAS 5008T Gets Super Honors from PC Pro Magazine
A basic set of apps, but this desktop NAS offers high capacity good performance, and valuable data protection.
PR
班班有冷氣 QSAN盡份力
台北訊 – 2022 4月13日– 行政院於109年7月宣布全國中小學「班班有冷氣」政策,嗣經核定教育部推動「公立高級中等以下學校電力系統改善暨冷氣裝設計畫」,總計357.963億元經費(包括中央補助323億元及地方自籌款34.963億元);藉由教育部、經濟部、本院公共工程委員會及台電公司之共同合作,協助地方政府推動本計畫,讓全台灣的孩子,不論是在都市或鄉村,到學校上課都有冷氣吹,都能在最舒適的環境中安心學習。
溫度是影響環境的重大因子,悶熱的教室可能影響學生的集中度,午休時間也可能很難好好養精蓄銳,透過改善學生們的學習環境打造更優質的學習空間,讓我們在乎的下一代能夠舒服的飽讀詩書,在受教育過程中激發潛能,提高可朔性,為莘莘學子們打造一個非凡無可替代的未來! 在此次的政策中,從政府部門跨部會的專業力量,到民營機構綠能冷氣機台的部署,甚至後端電力、人力等隱形成本的建置,每一個部門,每一家企業,每一位人員的努力都是成就了這不凡之路重要的一環。
除了政府部門與冷氣提供商的合作,其實整個政策背後,資料儲存供應商也是重要推手,而廣盛科技就是其一。廣盛科技(QSAN)是台灣專業儲存系統的製造商,產品設計更是獲得有「設計界奧斯卡」之稱的德國紅點設計獎(Red Dot Awards)產品設計獎項,在全球55個國家,5,550項產品中脫穎而出。這也是繼德國iF和日本G-mark後,XCubeNAS再獲得的第三個國際設計獎。紅點設計獎是位於德國北萊因的西發里亞設計中心,以設計創新性、機能性、人體工學、環保生態、耐久性等九種標準進行評選。
教育部指出,「班班有冷氣」從電力系統改善著手,透過電力盤整,掌握學校整體電力狀況,針對新設冷氣專門設置一套獨立的供電系統,並改善電力設備老舊損壞、線路老舊、電力安全有疑慮項目。種種措施下,除了可因應冷氣裝設需求提供足量電力,也可維護學校用電安全。冷氣裝設部分,由各縣市統一採購能源效率1級、一對一分離式變頻冷氣機。教育部也補助費用讓各校邀請建築師、景觀專家或永續校園專家,提供學校冷氣定位專業建議,並兼顧校園美感。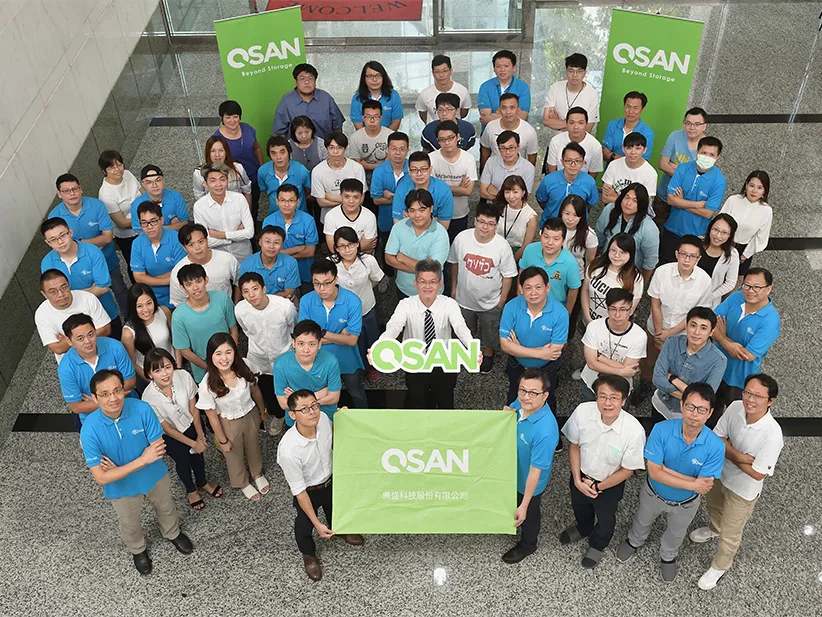 為了全力響應政府「班班有冷氣」政策以支援重要的電力系統,QSAN透過專業的系統整合商來全力協助達成有效的節能電力管理系統建置,透過部署智能電力管理系統,並將管理系統伺服器的儲存傳遞至QSAN XCubeSAN高效能的儲存設備上,搭載Western Digital Ultrastar DC HC320企業級硬碟能更有效率的提升節能省電控管機制,同時將資料庫伺服器整合QSAN XCubeNAS來強化資料分析備查作業,讓每一度電能藉由數據分析達到有效的運行與節能。Western Digital Ultrastar DC HC320企業級硬碟為QSAN儲存環境提供可靠效能,工作負載力高達550TB/年讓資料發揮最大價值,更可大幅的減低整體擁有成本 (Total Cost of Ownership (TCO)) 。
QSAN業務總監吳哲葦表示:「讓QSAN有機會為台灣未來的主人翁們盡一份心力,這正是QSAN品牌邁向在地經營放眼國際化的使命,配合政策需求來提升台灣的基礎教育環境,與此同時更為台灣創造許多的人才,有助於企業強化核心價值與品牌認同感。」QSAN團隊這次攜手Western Digital秉持專業與熱忱,才能全力協助政府「班班有冷氣」政策,得以更完美的實現,讓莘莘學子們獲得更好的學習環境盡一份力量,也實現了台灣品牌在地耕耘的承諾,成為台灣未來邁向國際的力量之ㄧ!
了解更多詳情: 行政院「班班有冷氣」成功案例 / XCubeSAN產品 / XCubeNXT系列產品
廣盛科技
QSAN以資料保護為核心,打造簡易安全、可靠不間斷的儲存服務,更以優異性價比,幫助企業將數據轉化為創意動能,提升數位轉型能力使營運策略更具靈活性。擁有15年以上的儲存產業經驗及創新技術,在紮實基礎上持續精進,協助用戶優化資料管理,以面對與時俱進的產業需求;讓各類型的企業都能輕鬆掌握關鍵數據,提高競爭優勢。
QSAN的合作夥伴橫跨歐亞美,提供全方面儲存解決方案,並謹慎對待客戶的事業,構建具備卓越性能和敏捷管理能力的高品質企業級網路儲存設備,在各種應用下皆能穩定且高效地運行。讓客戶輕鬆安全的利用資料達成事業成就,即是我們的使命。