PR
QSAN 和 Western Digital 攜手打造適合中小企業的人工智能儲存方案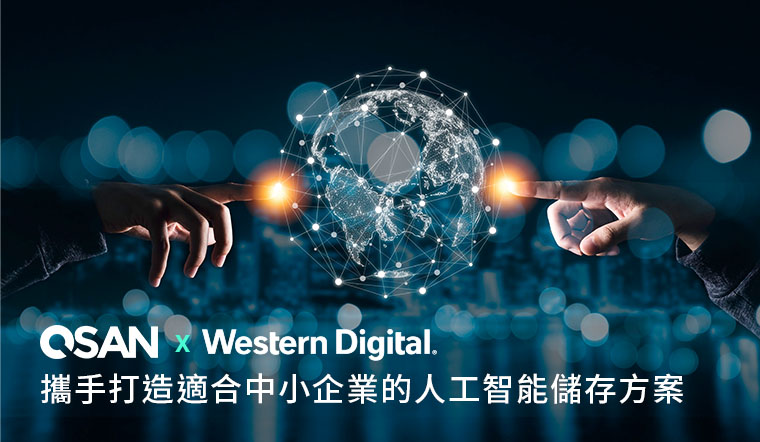 台北訊–2022年9月8日– AI(人工智能)正在商業世界掀起波瀾,借助新興的軟體工具和現代硬體平台,即使是 SMB(中小型企業)現在也能夠通過利用自動化系統來構建內部資料庫或知識庫。人工智能、機器學習和深度學習需要儲存大量資料以供後續處理。中小型企業經常面臨如何建構實現人工智能的大問題。在過去,人工智能的高門檻使得在小型企業的建構實現變得困難。具有成本效益的 AI 自動化(例如 24/7 聊天室或機器人為常見問題解答)可極大地提高您的業務能力,並在不超出預算的情況下改善服務。
AI儲存的關鍵需求
現代實體儲存已經開始有效地滿足可擴充性、快速訪問、低延遲和吞吐量的需求。AI 工作負載的資料儲存和計算要求與通用工作有很大不同,需要高性能、可靠性和可擴充的資料儲存解決方案。作為 AI 工作負載的一部分,此類儲存必須包含一些有效的關鍵功能。
低成本的最佳儲存方案
SMB 中 AI 的目標是以最低成本實現最高速度。AFA(全快閃儲存系統)搭配 Western Digital 的企業級 NVMe SSD Ultrastar DC SN840,可用於加速雲端計算,執行關鍵業務工作負載的伺服器,無疑是理想的儲存解決方案。再加上常用的 25 GbE / 10 GbE iSCSI 或 32 Gb / 16 Gb 光纖通道等協議直接連接多台服務器,無需部署昂貴且複雜的網路設備,就可進一步降低成本。
高效的成本優化案例
再舉一個成本優化的例子,混合存儲替代 AFA 和容量儲存,作為高效能 SSD 和最佳性價比 HDD 的結合,是 SMB 中 AI 的一種經濟高效的替代方案。這個方案推薦處理快閃儲存池中的當前資料集,並在項目完成後將其移至容量池。如果平台和磁碟驅動器匹配良好,其效能也是可被接受的。QSAN 的混和儲存搭載 Western Digital 的企業級硬碟Ultrastar DC HC560,可擴充到18PB 的容量,是同時運行和存檔料的首選選項。
QSAN 廣盛科技
QSAN 以資料保護為核心,打造簡易安全、可靠不間斷的儲存服務,更以優異性價比,幫助企業將數據轉化為創意動能,提升數位轉型能力使營運策略更具靈活性。擁有 15 年以上的儲存產業經驗及創新技術,在紮實基礎上持續精進,協助用戶優化資料管理,以面對與時俱進的產業需求;讓各類型的企業都能輕鬆掌握關鍵數據,提高競爭優勢。
QSAN 的合作夥伴橫跨歐亞美,提供全方面儲存解決方案,並謹慎對待客戶的事業,構建具備卓越性能和敏捷管理能力的高品質企業級網路儲存設備,在各種應用下皆能穩定且高效地運行,讓客戶輕鬆安全的利用資料達成事業成就,即是我們的使命。
PR
QSAN Enterprise Grade Storages Now Are Available in Croatia with Open IT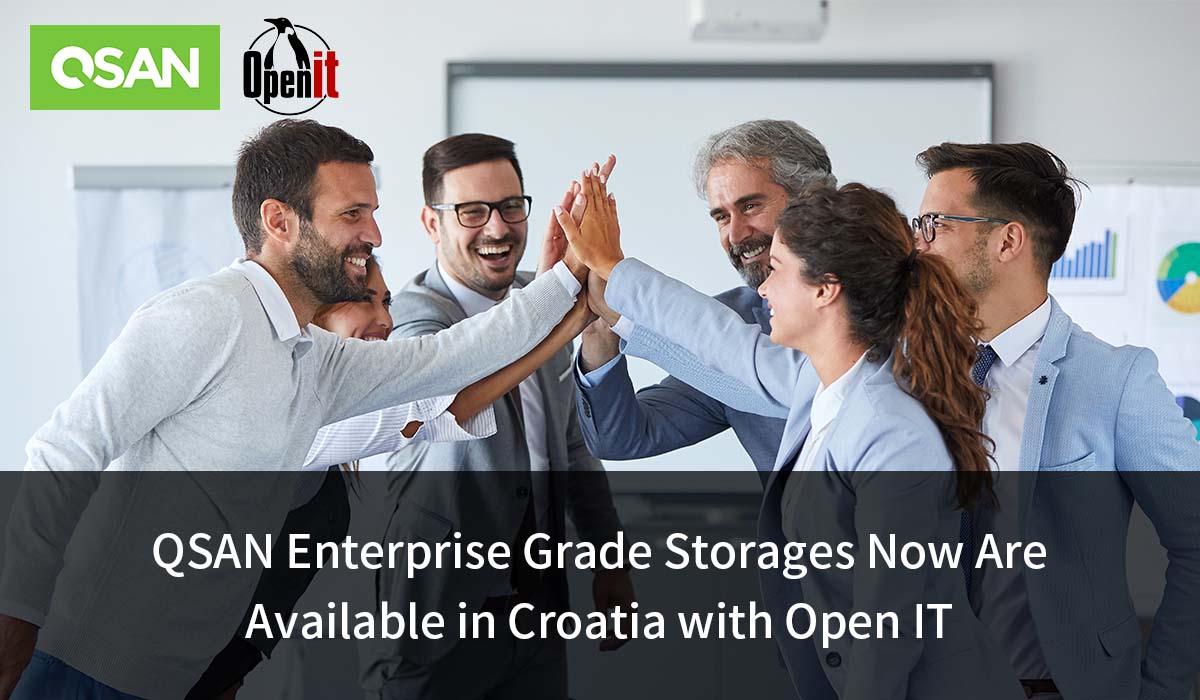 Taipei City, Taiwan – August 31, 2022 – QSAN announces the collaboration relationship with Open IT to deliver enterprise grade storage at affordable pricing to all size of organizations.
Open IT is an ICT company with more than 15 years of experience suppling tailored solutions including virtualization, backup, centralized storage, cloud service and others to meet clients' requirements. Through the collaboration, QSAN, a proficient storage vendor whose products have been proved by the more and more installations in the worldwide market, and Open IT are open and ready to support the market and any possibilities with dedication.
"It's exciting to have our first partner – Open IT in Croatia to offer QSAN price-performance storage solutions with their profession and service to fit in the gap of supply. They are very knowledge of storages segment and the domain market, and be able to build the most suitable deployment to fulfill customer's demands. We are glad QSAN's availability now covers more widely in Croatia with Open IT's reliability and looking forward to growing business together" Said Sr. Sales Director, Steven Lin.
"We have known QSAN for several years and it's delightful to partner with them. QSAN's product lines can cover various scenarios and complement our portfolio. Their cost effective solutions with enterprise-grade features are ideal options for our customers without compromising performance and budget. We can't wait to moving to next steps mutually with our collaboration. " Said Davor Pulez, sales manager of Open IT.
About Open IT
Open IT d.o.o. is an ICT company from Karlovac, Croatia, founded in 2006. Our team of IT professionals is dedicated in providing innovative networking solutions and system integration. Our solutions range is from desktop workstations to multiple data centers and cloud platforms. We provide full service to our customers, from initial system design to implementation and maintenance.
About QSAN
QSAN has been a forward-looking pioneer in the IT industry that is committed to data protection. QSAN creates simple, safe, reliable, and uninterrupted storage services to businesses for all sizes. Our high-cost performance ratio connects the global leaders that help them turn data into creative momentum, build dynamic capabilities for digital transformation, and make flexible strategies to enhance business operations.
For more information, please visit: www.QSAN.com
Review
[IT Pro.] QSAN XCubeNAS 5008T Review: Business-Quality Data Protection
A basic set of apps, but this desktop NAS offers high capacity, good performance and valuable data protection