Event
Ноябрьский вебинар QSAN в Москве
Преимущества Использования SMB NAS от QSAN для Резервного Копирования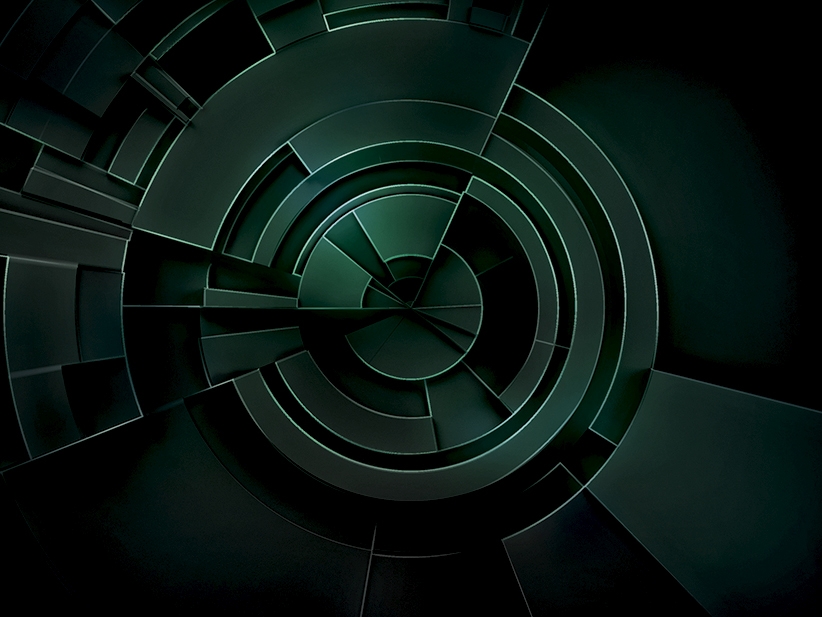 PR
XInsight Comprehensively Optimize IT Management for the Best QSAN Storage Experience
Taipei City, Taiwan – September 8, 2021

The Growing Tide of Digital Transformation
As companies continue to develop digital transformation plans, as the amount of data is growing rapidly, and the demand for cloud access and virtualization is increasing, companies will need have more storage devices to meet the requirements, not only increase hardware purchasing costs but also face hidden costs of cumbersome management.

 QSAN has re-acted to the complex hybrid multi-cloud infrastructure and modern applications situation and launch the Central Management System, XInsight to allow enterprises to monitor the entire enterprise infrastructure and services and reduce the hidden cost from management.

The Upgrade of XInsight
The XInsight is coming with first upgrade to version 1.1, it's now has more detail information for storage which include pools, volume, shared folder, and disks etc....and to make the resources is allocate in right place, The performance monitor can record all system performance and save them up to 1 year.

Increase the IT Value
In summary, IT infrastructure is becoming more and more complicated. XInsights can improve the ability of enterprises to manage and protect IT infrastructure, fulfill the increase number of storage devices in enterprise and greatly shorten the management time required by IT technical, allowing enterprises to focus on more valuable works.

Now Every Detail Is on XInsight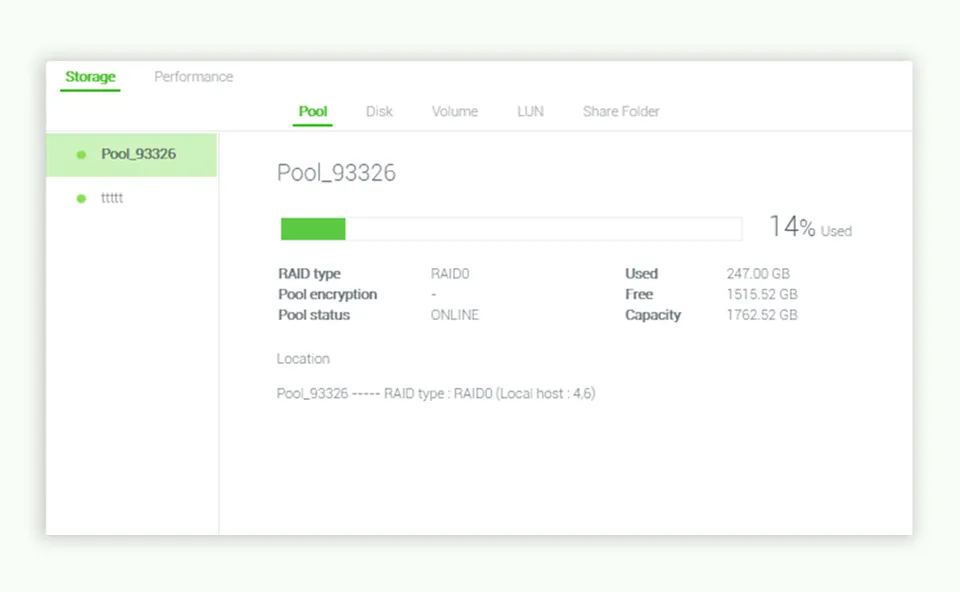 With the new XInsight 1.1, there is more system information, such as storage pools, logical volumes, etc... so that you can control all aspects of the information, and quickly inspect and maintain storage devices.

Easy Resource Allocation by Performance Monitor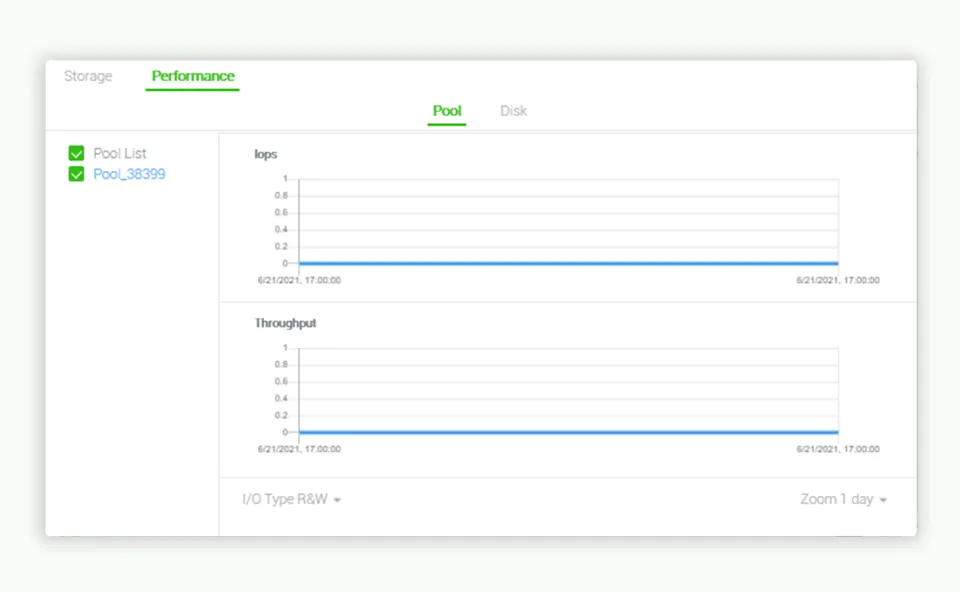 The new performance monitor can record various system performances for up to one year, such as hard drives, storage pools, network speeds, etc. These messages are not even recorded in the storage device itself and making resource allocation easier.
XInsight 1.1 Key Features:
Detail Storage information : include pool, disk, volume, lun and even sharefolder.

Performance monitor & log : Showing all the performance information and record up to 1 year, these messages are not even recorded in the storage device itself.

More intuitive device page – Simplified device page allows you to obtain system information more easily and quickly, and more detailed message can be finded through each machine.

QSAN provides free central management system. For more details, please click here.
About QSAN
QSAN has been a forward-looking pioneer in the IT industry that is committed to data protection. QSAN creates simple, safe, reliable, and uninterrupted storage services to businesses for all sizes. Our high-cost performance ratio connects the global leaders that help them turn data into creative momentum, build dynamic capabilities for digital transformation, and make flexible strategies to enhance business operations.

We've been developing strong relationships with worldwide partners to empower businesses with instant delivering services and comprehensive solutions. High-end-enterprise-level performance and agile management have proven records by thousands of organizations, which are taken seriously by us through any stage of their careers. QSAN aims to make a positive impact on data and become the force of our customers' success because we believe all businesses deserve the best opportunity.

For more information, please visit: www.QSAN.com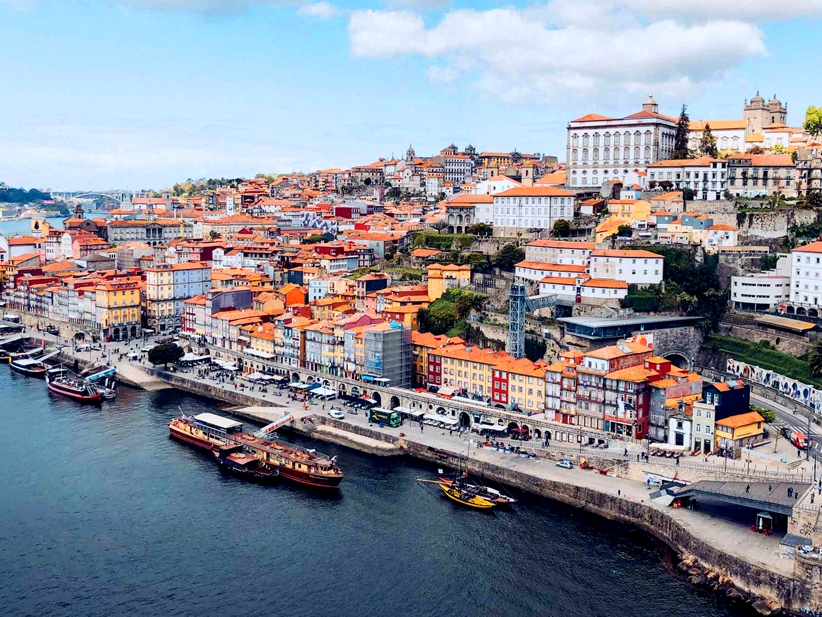 PR
QSAN Products and Services Are Now Available to All Customers in Portugal through CloudIT
Taipei City, Taiwan – September 3, 2021 - QSAN, a fast-growing IT specialist in advanced storage solutions, is proud to announce the partnership with CloudIT, an experienced IT distributor in Portugal.

Through this strategic partnership, CloudIT has strengthened its portfolio with midrange and enterprise-grade storage, enabling its resellers to reach out to more IT projects. Enterprise customers could have the world-class storage solutions with 1-stop SLA at reasonable prices. End users could have the reliable NAS for home or small office with increased functionalities and enhanced security. From industry leading NVMe AFA to basic NAS for home, there is always suitable and ideal product of QSAN's XCube series to meet users' requirements.

"We are pretty excited to enter this new market, Portugal. At this moment, we especially need the local partner with vast experiences to provide strong local services and support. And we have faith in CloudIT to bring our products to the customers together!" said Steven Lin, QSAN's Senior Sales Director.

"Our customers value a lot flexibility, simplicity and performance of storage." said Jorge Sousa, CloudIT's CEO. "We look forward to offering QSAN's solutions to help customers leverage their data faster with lower operational management costs.
About CloudIT
CloudIT, a pioneer of IT distributor and integrator offering various storage solutions. With near 40 years experiences, CloudIT focus on IT projects with, helping customers on risk reduction, cost optimization, better integration features and lower latency.

Press Contact: geral@cloud-it.pt

About QSAN
QSAN has been a forward-looking pioneer in the IT industry that is committed to data protection. QSAN creates simple, safe, reliable, and uninterrupted storage services to businesses for all sizes. Our high-cost performance ratio connects the global leaders that help them turn data into creative momentum, build dynamic capabilities for digital transformation, and make flexible strategies to enhance business operations.

We've been developing strong relationships with worldwide partners to empower businesses with instant delivering services and comprehensive solutions. High-end-enterprise-level performance and agile management have proven records by thousands of organizations, which are taken seriously by us through any stage of their careers. QSAN aims to make a positive impact on data and become the force of our customers' success because we believe all businesses deserve the best opportunity.

For more information, please visit: www.QSAN.com