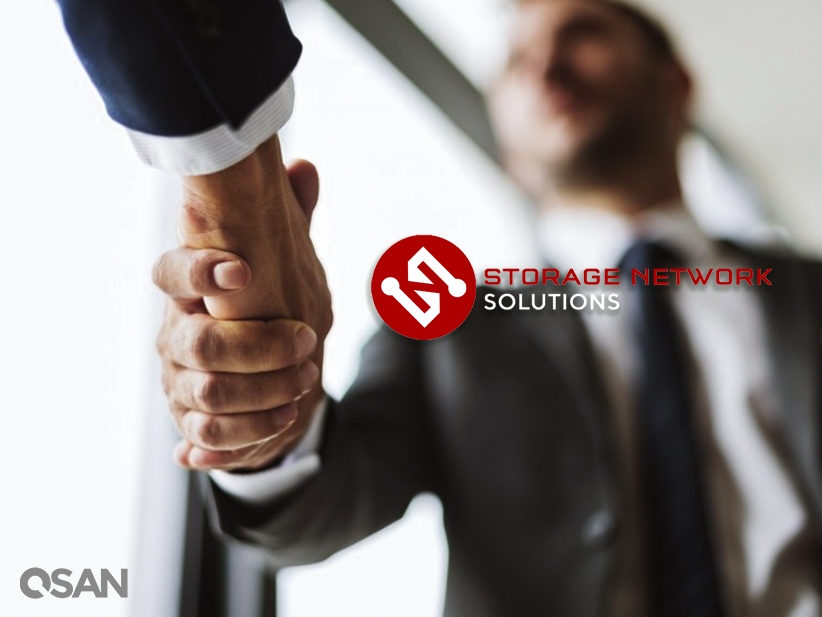 PR
QSAN anuncia alianza con - Storage Network Solutions
California, U.S - January 20, 2020 - QSAN ha anunciado hoy su alianza con, Storage Network Solutions, como su mayorista certificado para sus líneas de productos XCubeFAS, XCubeSAN, XCubeNAS y XCubeDAS en América Latina que se especializan en la integración de sistemas para los mercados de PYMES y Empresas . Esto permitirá a QSAN tener una presencia confiable y fuerte en el campo del almacenamiento de datos con una compañía que puede aprovechar su amplia base de clientes, valiosas relaciones con proveedores y una amplia experiencia técnica para ayudar a lanzar QSAN a nuevas alturas dentro del mercado latinoamericano a través de múltiples vías. de crecimiento y exposición del producto. Storage Network Solutions tiene una sólida reputación como especialista en integración que combina dispositivos de almacenamiento con los mejores medios para ofrecer a sus clientes soluciones que cumplan con los estrictos requisitos presupuestarios y superen sus expectativas de rendimiento.

Los productos XCubeNAS cuentan con una plataforma ZFS de alto rendimiento, ranuras SSD NVMe, conectividad ThunderboltTM 3 de 10 Gb y muchas otras características. XCubeNAS está disponible como versión para montaje en bastidor o como torre.

QSAN XCubeSAN proporciona una solución de almacenamiento simple, escalable y confiable que cumple con los requisitos de la Red de área de almacenamiento empresarial (SAN) con un rendimiento sobresaliente, protección de datos segura y administración integral de datos. Ofrece altos niveles de redundancia con conmutación por error sin interrupciones para hacer realidad la SAN de alto rendimiento para las PYMES

Para todas las aplicaciones de misión crítica, XCubeFAS de QSAN está diseñado para ofrecer el almacenamiento all-flash de mayor rendimiento entre los sistemas de almacenamiento de datos All-Flash Array de nivel de entrada. XCubeFAS proporciona una interfaz de usuario fácil de usar y puede integrarse en cualquier entorno a un precio asequible para cualquier tamaño de negocio.

"Estamos entusiasmados con esta asociación", dijo Steven Lin, director de ventas de QSAN. "QSAN se compromete a proporcionar una solución de almacenamiento que sea más confiable y asequible con un rendimiento sin compromisos. La asociación con Storage Network Solutions ampliará la presencia de QSAN en América Latina y brindará excelentes experiencias a los clientes ".

"QSAN está redefiniendo NAS con la oferta de QSM y ZFS", dijo Tony Salazar, Director de Ventas de Storage Network Solutions, "con características que no se conocían hace unos años. La combinación de NAS y SAN con ZFS es el siguiente nivel en la evolución del almacenamiento SMB ".

Acerca de las soluciones de Storage - Network Solutions

Storage Network Solutions opera como un distribuidor mayorista de valor agregado de productos tecnológicos especializados en almacenamiento de datos, ventas y servicios de sistemas QSAN a integradores y distribuidores en los mercados de tecnología especializada en toda América Latina y el Caribe.
En Storage Network Solutions hacemos una cosa y solo una cosa, almacenamiento de datos. SNS se enfoca en sus recursos en identificar que el Sistema de almacenamiento de datos que entregamos se personaliza y se adapta específicamente a sus necesidades exactas. Con más de tres décadas de experiencia en almacenamiento, la experiencia SNS es su fuerza impulsora. Datos Almacenamiento Soluciones.
Visite StorageNS.com para ver todos los productos QSAN


Sobre QSAN

QSAN Technology, diseñador y fabricante líder en tecnología de almacenamiento, fue fundada en julio de 2004. Basándose en nuestra vasta experiencia en la industria, QSAN se esfuerza por proporcionar a la industria sistemas de almacenamiento de datos de alto rendimiento que sean simples, seguros, escalables y confiables. Para obtener más información, visite www.QSAN.com.

Event
Intersec Middle East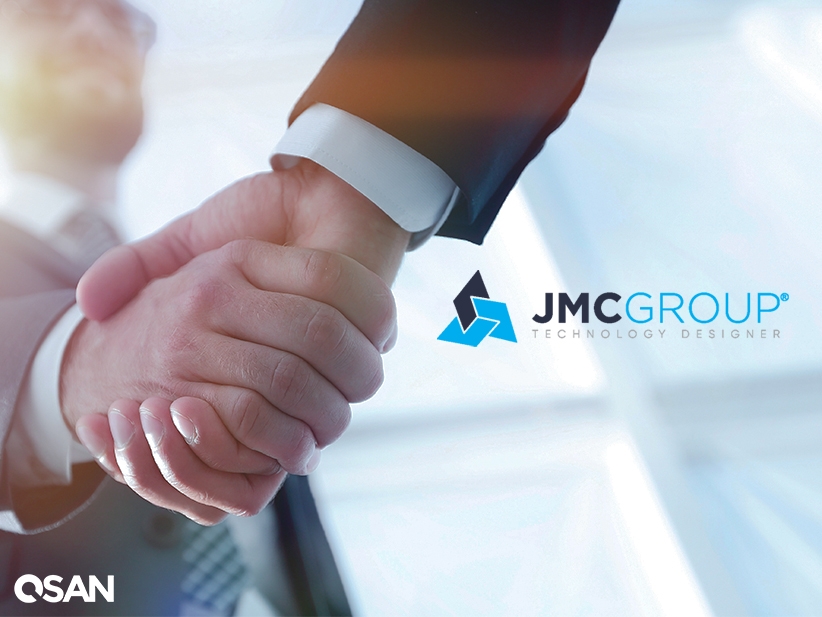 PR
JMC GROUP Has Been Chosen by QSAN as a System Integrator for All its Storage Solutions
Taipei City, Taiwan – January 16, 2020 - JMC GROUP, a high value-added system integrator, will support QSAN's continuous project growth, particularly in the medium-high market and in the Enterprise market.
The automation of high performance networks and the Software Defined Storage (SDS) solutions will play an essential role in the digital transformation strategies of companies and together, QSAN and JMC GROUP, will help partners to catch these growing opportunities.​
​
"We are delighted to work with JMC GROUP, whose strength in value integration of datacenter solutions is absolutely complementary with the strategic objectives and the portfolio of QSAN storage solutions." - Simone Ceccano country manager of QSAN Italy.​
JMC GROUP will cooperate with QSAN to identify the main vertical markets, also providing the necessary skills to improve customer data centers, thanks to QSAN's next-generation storage solutions.​
​
"At JMC GROUP we are excited about this new cooperation with QSAN, an important player in storage, performance and security innovation. The strength of our commitment will be demonstrated through the focus on development, services and solutions that will be able to generate new opportunities and new business.", is the statement by Nicola Vargiu, Marketing Manager of JMC GROUP.

About JMC GROUP

JMC Group was born as JMC Computers (2005), a company with a strong IT vocation and initially aimed primarily at SMBs and Public Administrations. Year after year, the company has evolved thanks to constant growth. The expansion of technical skills and new investments in research and development have allowed us to gain in-depth knowledge in the ICT world, allowing it to approach very complex projects and to implement them, guaranteeing their efficiency and total reliability with prestigious customers all over the world. JMC Group has also extended its horizons by investing in the Virtual Reality sector with its own dedicated VR ONE system and opening an "innovative center". Finally, a new business unit is dedicated to the design of JToTem information and interactive systems for the digital communication market. JMC Group includes in its group Xinntex, an innovative company specialized in the world of content delivery, broadcasting and video production.

About QSAN

QSAN Technology, a leading storage designer and manufacturer, founded in 2004. Building on vast industry experience, QSAN endeavors to provide reliable, secure, scalable, and high-performance data storage. For more information, please visit www.qsan.com.